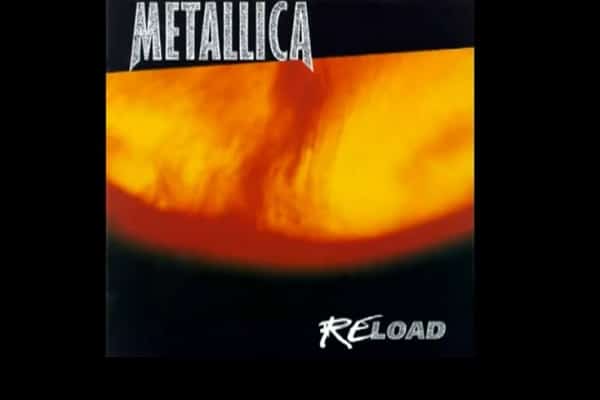 Celebrating this week is Metallica's seventh studio album, Reload, the 13-song album released to complete the band's work on Loud. Released on November 18th, 1997, the album completes the unfinished work on their earlier, 1996 masterpiece, Load.
When releasing the original album on June 4th, 1996, Metallica still had 13 unfinished tracks just waiting to be blared. The first, Load, came out June 4, 1996, until July 1997, when Metallica returned to the studio to continue working. What was to release late that year would be nothing short of epic, as they released the finished batch of songs as Reload. To this date, Reloaded remains the last time they recorded a full-length effort with bassist Jason Newsted.
Intending on releasing a double album, the number of songs being recorded – and the band's understandable desire to make each one as good as good as the last, slowed things down. As such, they issued half of the songs on Load and continued to work on the remainder of the material for the release of Reloaded in 1997.
Upon the album's release, Reload received mixed criticism with those who liked the album, absolutely loved it, amidst the haters. Musician labelled said the album "captures one of rock's greatest bands at its peak," with headknockers, worldwide, raised the album to the top of Billboard's Top 200 Albums chart.
Reload also gave birth to a trio of gold singles, with The Memory Remains, The Unforgiven II, and Fuel, all entertaining the top 10 of Billboard's Mainstream Rock chart. The first single was particularly notable as it featured vocal contributions from Marianne Faithfull, which is a collaboration that few people would have expected.
"The two records belong together, and they should have come out at the same time, but they just weren't done," guitarist and vocalist James Hetfield told me in 1997. "We want these albums to be twins. Basically, we just didn't feel like being in the studio long enough to finish all the songs," guitarist Kirk Hammett said.
"We decided it would be wiser if we did two albums and staggered the releases. That way, we'd get more mileage out of them. We'd have a nice break in the middle of the touring cycle to work on Reload, then once it was out, we'd go back out on tour. That made more sense than just putting out a double album. Also, if we did a double album, it would have been a lot more material for people to digest, and some of the songs might have gotten lost in the shuffle."
Unfortunately, those who had become comfortable with Metallica delivering an album's worth of originals a year were about to become very disappointed: it would be another six years before they'd return with St. Anger.
Like Load, Reload entered the Billboard album chart at No. 1, selling 436,000 in its first week. The album went double platinum on December 12th, 1997, and certified triple platinum by the RIAA on November 18th, 1998.