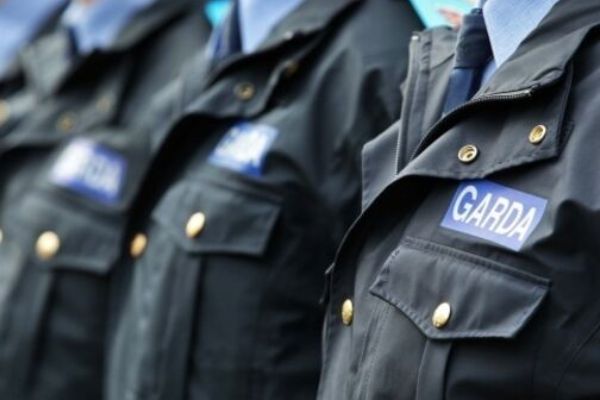 A new garda report has found that instances of sexual misconduct and violence by garda members were not treated as a corruption threat by GSOC or An Garda Siochana.
A report on internal corruption highlighted a number of weaknesses in procedures for dealing with abuses of power for sexual gain, and drug use among members.
Garda trainers are not prohibited from engaging in a sexual relationship with people training to join the force.
The report recommends that Gardai develop a strategy and policy to mitigate the threat of abuse of power for sexual gain.
The report also recommends that Gardáí should take a mandatory drug test as a condition of their employment, citing illicit drug use among members as a "serious concern."
Key Findings
There is no strategic analysis of the threat of corruption in the Garda Síochána with leadership responsibilities for corruption spread across a number of areas.
There are significant gaps in the guidance given to the Garda workforce in relation to maintaining professional boundaries, abuse of power for sexual gain and notification of
relationships and associations to supervisors.
There is an absence of policies and guidelines in important areas such as substance testing, business interests and post-employment activities.
There are weaknesses in governance and supervision in areas of wide Garda discretion, such as discontinuances of district court cases, exemptions for Gardaí receiving fixed
charge penalty notifications and charging for policing services.
There is poor understanding of and confidence in the processes for reporting wrongdoing which prevents members of the Garda workforce from speaking up and reporting
concerns.
The Garda Síochána does not have the capacity for proactive real time internal monitoring of its information systems to prevent and detect the misuse of data.
Organisational learning is not effectively used to prevent corruption.
Improvements need to be made in the systems and processes for Garda workforce vetting, property management and information security.
The report makes 34 recommendations designed to deliver a more effective approach to
countering the threat of corruption within the Garda Síochána.
These include:
The development of a multi-agency strategy to manage the corruption threats within theGarda Síochána and across the wider criminal justice sector.
The appointment of a senior police leader with overall responsibility for counter corruption.
The development of a strategic assessment of corruption threats, and the setting out of a
counter-corruption control strategy that establishes priorities for action.
The improvement of systems and processes for Garda workforce vetting, property management and information security.
The development and implementation of policies and guidelines relating to conflicts of interest, the maintenance of professional boundaries, and the mitigation of the threat of Abuse of Power for Sexual Gain.
The improvement of governance and supervision in areas where a wide degree of discretion exists.
The development of a strategy to encourage the reporting of wrongdoing.