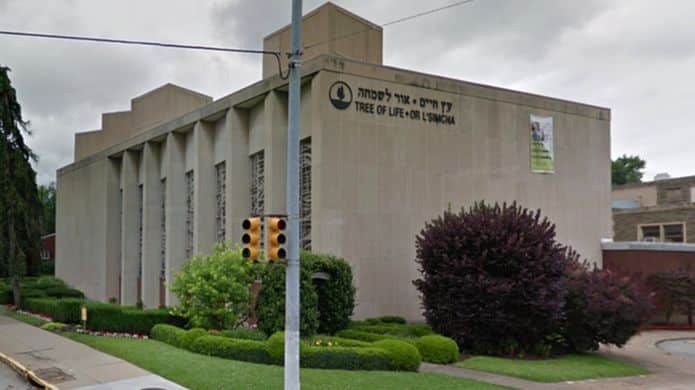 Update:
At least four people have died in Saturday morning's shooting at the Tree of Life synagogue in Pittsburgh, according to a city official.
The shooter gave themselves in to Pittsburgh police and was being taken to Mercy Hospital, said Curt Conrad, chief of staff for City Councilman.
Police in Pittsburgh responded to a shooting this morning near the Tree of Life Synagogue in Pittsburgh.
Pittsburgh police were sent out following reports of active gunfire at the synagogue, CNN reports that according to Cmdr. Jason Lando. He said there were "multiple casualties."
Cmdr Lando warned residents,
"It is imperative that the neighbors in the community surrounding the Tree of Life synagogue stay in their houses and shelter in place. Do not come out of your home right now. It is not safe."
#BreakingNews Reports of an active shooter in a synagogue in Squirrel Hill. Huge police presence pic.twitter.com/vodOAuEBsu

— Lori Houy (@WPXI_Lori) October 27, 2018