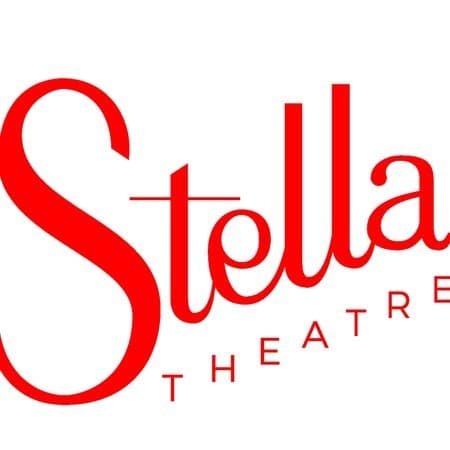 Get set for a truly unique cinema experience in the beautifully restored Stella Theatre, which opens Tuesday 31st October with CASABLANCA as voted by Facebook public vote.
The iconic cinematic landmark, which sits confidently in heart of the buzzing suburb of Rathmines in Dublin 6, has been sympathetically restored to reflect the glamour and glitz of the 1920's for an entire new generation of movie-goers.
Originally opening its doors in 1923, the theatre was affectionately named The Stella, it held 1,283 patrons, making it Ireland's largest cinema at the time. During the current restoration, some beautiful original 1920s features such as the original façade were uncovered, along with a typical art deco handrail which guides you up to the first-floor balcony, detailed mosaic tiling of the original Stella logo and original ceiling mouldings which can be seen kindly restored and dotted throughout the theatre.
Today, The Stella Theatre comprises of one eye-catching large auditorium with a large balcony bedecked with a beautifully ornate ceiling, The Stella Cocktail Club, which has its own separate entrance and the Refreshments Bar in the foyer. All three elements combine to create a cinematic experience like no other in Ireland.
We welcome you to sink into one of our many large, luxurious red armchairs, comfy sofas made for two or collapse into one of our big double beds that engulf the front row while taking in the latest blockbuster releases. Keep the winter chill at bay with one of our warm snug blankets as we bring you mouth-watering food and fine cocktails right to your seat.
The Stella Cocktail Club has the décor, vibe and luxurious comfortability of its sister The Vintage Cocktail Club, and a bespoke cocktail menu to impress. With a glass atrium and a large front facing window overlooking the bustling Rathmines main street, the bar is flooded with natural light giving it a spacious and welcoming feel. It also features a quaint outdoor terrace decked out in comfortable seats, perfect for sipping on movie inspired cocktails under the stars.
The tapas-style food menu includes delights such as mini Tacos with Sticky Korean Pork, Seabass with Lime and Jalapenos, cinema-food favourites such as Loaded Nachos bursting with flavour, Chilli Hot Dogs and the real talking point, varieties of Popcorn Bucket Homemade Fries!
The Refreshments Bar in the foyer is home to a selection of cinema luxuries that will make you smile, popcorn, chocolate and drinks that you can enjoy at the bar or in your seat, or both, we want our guests to have a charming cinematic experience every time they visit.
The Stella Theatre will be open for business seven days a week screening the newest movies. Every Friday and Saturday we'll play host to the night owls of Dublin with a special midnight screening and ensure young families are well entertained with our Family Film Saturday and Sunday mornings at 10.00am
Whether it's the ultimate date night, brunch catch-up or an excuse to indulge in a little luxury, we welcome you to The Stella Theatre, a cinema like no other. 
Website www.stellatheatre.ie goes live Friday 27th morning at 9am