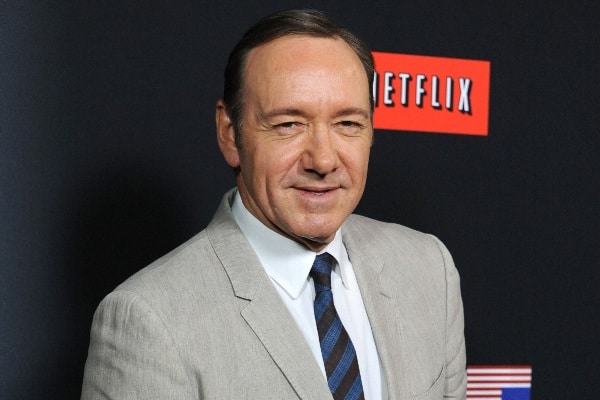 Would you like to listen to the article instead of reading it?
Kevin Spacey was rushed to hospital following a recent health scare.
The actor revealed that he began to experience symptoms of a heart attack, while visiting Uzbekistan's Afrasiyab Museum in Samarkand.
Following several tests including an MRI scan, Spacey was subsequently given the all-clear.
"numb for about eight seconds"
Spacey confirmed all this during a speech at the Tashkent International Film Festival's closing ceremony on Monday (October 2).
"I was looking at these extraordinary murals on the walls, and I suddenly felt my entire left arm go numb for about eight seconds", Spacey revealed in this speech.
Following a "variety of tests", a clean bill of health was reported for the actor by doctors.
"Now everything turned out to be completely normal and I am of course grateful that it's not anything more serious", Spacey continued.
Spacey Had To "take a moment"
Elsewhere, Spacey also stated that this ordeal made him "take a moment", to reflect on his outlook on life.
"It also made me really take a moment and think to myself how fragile life is for all of us, and how important it is that we come together, that we support each other, that we do what we can for the next generation".
This comes as the actor was recently cleared of nine sexual offences in London, in a trial which lasted for four weeks.
This trial also saw singer Elton John give evidence on Spacey's behalf. Find out more here.