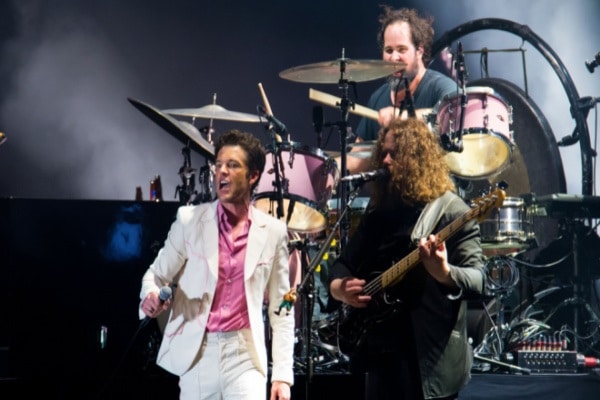 Would you like to listen to the article instead of reading it?
The Killers have shared a music video for their new single 'Your Side Of Town'.
The track which you can check out below, was released by the Vegas band back in August, and was co produced by Shawn Everett, and Stuart Price.
This comes after the band had released new music back in August, sharing their new single 'Boy'. More on this from Nova here.
'Your Side Of Town'
The video for the Killers' latest track, 'Your Side Of Town', was directed by Tim Mattia, with visual shots filmed in Las Vegas, the home town of the band.
It follows a Vegas showgirl, who dances in various locations.
Firstly, she dances in a hotel suite, before visiting a casino. She then moves to the famous Vegas strip, heading into the desert.
In between shots, Killers' frontman Brandon Flowers can be heard singing 'Your Side Of Town'.
It emerges that the showgirl is actually stalking another woman, with the dancer eventually revealing her true identity, as the video reaches a somewhat eerie, and creepy conclusion.
See for yourselves below.
This latest track comes just a week after the Killers' much loved 'Mr Brightside' celebrated its 20th anniversary.
The track featured on their 2004 album 'Hot Fuss', alongside 'Somebody Told Me', 'Smile Like You Mean It', and 'All The Things I've Done'.
More on this from Nova here.