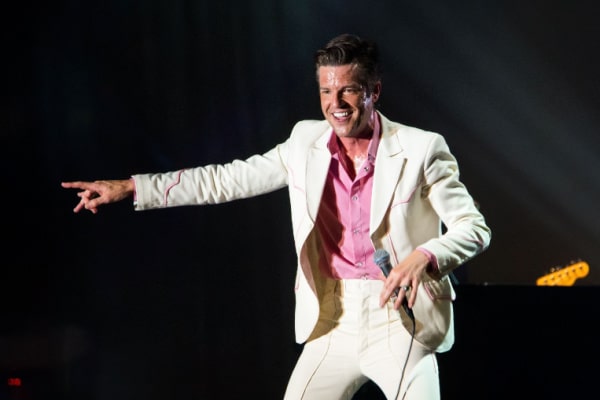 Would you like to listen to the article instead of reading it?
The Killers' breakthrough single 'Mr Brightside', celebrated its 20th anniversary this week.
The track was released as part of the band's first album 'Hot Fuss' on 7 June 2004, with frontman Brandon Flowers revealing that it was the first ever track that he wrote.
It was debuted by the Killers at their first ever show in Las Vegas on 1 February 2002. That shows saw the band perform a three track set at at Vegas' Café Espresso Roma.
Other tracks performed include the Travis cover 'Side' and 'Under The Gun', which was later released on their rarities album 'Sawdust' in 2007.
Following its release, 'Mr Brightside' reached number 10 in the UK and the US, as well as number 23 in Australia.
'Hot Fuss' on the other hand reached top spot in Australia and the UK, as well as number 7 in the USA.
The album also included tracks, 'Smile Like You Mean It', 'Somebody Told Me', and 'All The Things I've Done'.
'Mr Brightside' Continues To Set Records
Back in 2021, 'Mr Brightside' set a major chart record, reaching the milestone of 260 non-consecutive weeks in the UK Single Chart.
Having spent 4 weeks in the top 100, following its release in 2004, the track re-entered the chart on several occasions since then.
'Mr Brightside' has been streamed almost 300 million times in the UK. It was also named the most streamed track pre 2010. More on this from Nova here.