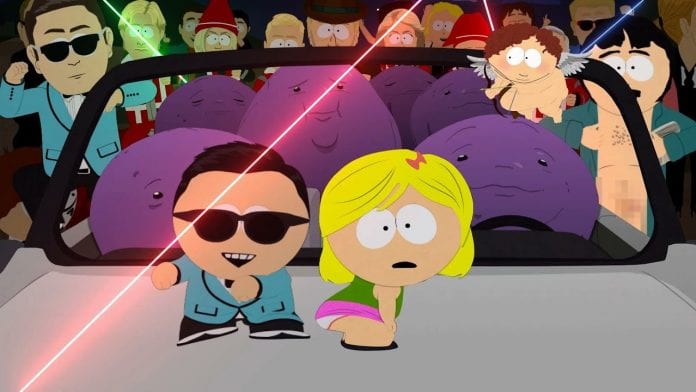 The folks over at South Park are opening up about the difficulties in creating the last season and how this season will be taking a different route.
Matt Stone and Trey Parker, the creators of South Park, had an interview with the The Hollywood Reporter in the lead up to the release of the new season and discussed how they found the previous season.
"Last year was such a headf**k, and we were so happy when it was done," Parker told The Hollywood Reporter. "And we just wanted to go back to the kids, which we still do. But it's also like, you can't avoid [Mr. Garrison as Trump]. So, we are not actively putting it in, but we are not actively leaving it out. It's the world we live in."
Unlike previous seasons, last year's 10 episodes took on a more serialized approach and had an overarching theme, which was Garrison slowly turning into Trump. However, it was assumed Hillary Clinton would be elected president, which would allow Garrison to return to form. That didn't happen and the guys were stuck.
"Last season we really tried to do a serialized thing, and it was just really hard," Stone said. "In some ways it was cool and in some ways it trapped us. The way we do that show is not compatible with full serialization. We're going to do the first show (this season) and maybe don't have to sitcom wrap it up at the end."
The lads did give some hints as what to expect in the upcoming season. Parker said he was a fan of Cartman having a significant other, Heidi Turner, which showed a new side to the usually foul-mouthed, angry, fat kid.
"We don't want her to go away," Parker said. "But, I really liked in the end that he was now a dude stuck in a relationship."
South Park season 21 premieres Sept. 13. The highly anticipated videogame, South Park: The Fractured But Whole, comes out Oct. 17.