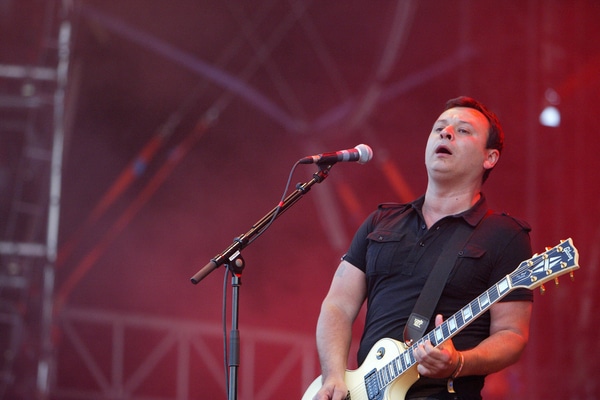 Would you like to listen to the article instead of reading it?
Manic Street Preachers and Suede have announced a joint UK and Ireland tour next summer.
The two indie bands rose to prominence in the 1990's and have barely stopped to take a breath since.
Although both bands spurned the 90s 'Britpop' label, songs like 'A Design for Life' by The Manics and Suede's 'Beautiful Ones' are inextricably linked to that golden era of guitar music.
The bands toured the US together in 2022 and apparently had such a good time that they're heading back on the road.
Irish fans will be pleased to hear this includes a stop-off at Trinity College Dublin on 2nd July 2024.
The tour will see each group will play 75 minute sets and alternate who plays last each night.
Manic Street Preachers released their 14th studio album, Ultra Vivid Lament, in 2021 and are currently working on the follow up.
Suede released their ninth LP, Autofiction, in 2022, garnering some of the best reviews of the band's career.
Nick Wire, bassist for Manic Street Preachers, told BBC Breakfast:
"We've both got a dedicated fanbase, but we do share a gene pool and a rabid denomination of fans.
"It's because we never belonged to anything apart from ourselves. We were never part of grunge, we were never part of Britpop.
"And we just looked better than anyone back then anyway."
Brett Anderson, vocalist with Suede, said:
"It's really inspiring to have a band that you love playing with you. It's like a friendly competition."
Tickets go on sale Friday 13th October from Ticketmaster.
Full tour dates:
JUNE 2024
Friday 28 – Llangollen International Musical Eisteddfod*
JULY 2024
Tuesday 2 – Dublin Trinity College **
Friday 5 – Cardiff Castle *
Wednesday 10 – Edinburgh Castle *
Friday 12 – Manchester Castlefield Bowl *
Saturday 13 – Leeds Millenium Square **
Thursday 18 – London Alexandra Palace Park **
*Manic Street Preachers close the show
**Suede close the show