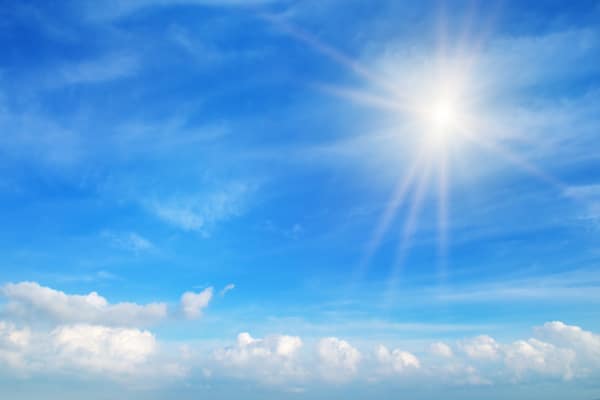 Would you like to listen to the article instead of reading it?
October heat records may be broken this weekend with expected highs of 23 or 24 degrees.
According to Met Éireann, Saturday is forecast to be warm and dry with hazy sunny spells. Sunday will be warm and generally dry with plenty of cloud, though hazy sunshine will develop at times.
Ireland's warmest ever October day was recorded on 3rd October 1908 in Clongowes Wood, Co Kildare, when temperatures hit 25 degrees.
Carlow Weather's Alan O'Reilly has said that this weekend "may get close" to this record.
Last month is said to be Ireland's third warmest September, behind 2021 and 2006.
Ireland saw 14 weather stations break their September maximum temperature record.
Rainfall was also above average for September nearly everywhere, and wettest in the East and South.
Globally, 2023 is on track to be the warmest year on record.
Last month was the warmest September ever recorded, with a global average surface air temperature of 16.38°C.
This was 0.93°C above the 1991-2020 average for September and 0.5°C above the temperature of the previous warmest September, in 2020.
For January to September 2023, the global mean temperature for 2023 to date is 1.40°C higher than the pre-industrial average (1850-1900).
Keith Lambkin, Head of Climate Services at Met Éireann, said:
"What we are currently seeing in the global climate system is unprecedented and the margins by which some records are being set have not been seen before.
"Ireland, while a small land mass relative to the global, is also experiencing remarkable conditions as evident by Ireland's weather this summer.
"June was Ireland's warmest June on record followed immediately by July, which was Ireland's wettest July on record. Global climate change affects everyone."