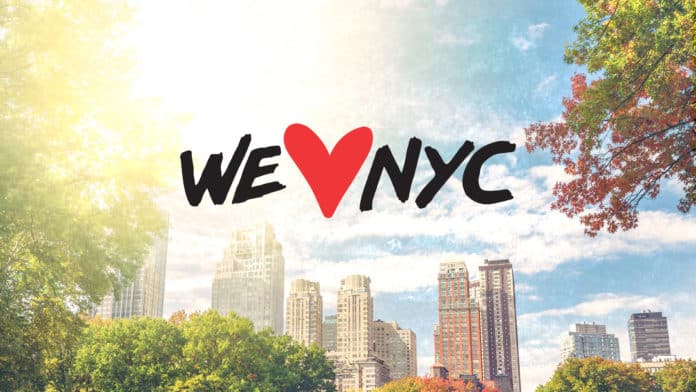 Bruce Springsteen & Patti Smith, Journey, Paul Simon, Elvis Costello, and the Killers are among the artists finally confirmed for next month's We Love NYC: The Homecoming Concert.
The show, which is being co-produced by music mogul Clive Davis, is set for August 21st on Central Park's Great Lawn, and will also feature  Earth, Wind & Fire joined by Lucky Daye and Kenneth "Babyface" Edmonds, Carlos Santana & Rob Thomas, Barry Manilow, Jennifer Hudson, the New York Philharmonic, and LL Cool J, among others.
And while we cant cross the atlantic to be there there is good news with Billboard reporting, the show "will be broadcast live globally on CNN and 80 percent of tickets will be free. While New York City Mayor Bill de Blasio initially proposed having vaccinated and unvaccinated sections, he said that attendees will be required to present proof of vaccination."
Paul Simon will make his third Central Park appearance at the August gig, having played massive concerts on the field with Art Garfunkel in 1981 and on his own a decade later.
The We Love NYC: The Homecoming Concert caps off a reopening celebration dubbed "NYC Homecoming Week," during which the City of New York will host concerts in each of the five boroughs starting August 14th, leading up to the Great Lawn spectacle on the 21st.
The lead-up concerts will be held August 16th at Orchard Beach in The Bronx; August 17 at Richmond County Bank Park in Staten Island; August 19 at Brooklyn Army Terminal in Brooklyn; and August 20 at Forest Hills Stadium in Queens.
For more info, log on to: www.homecoming2021.com