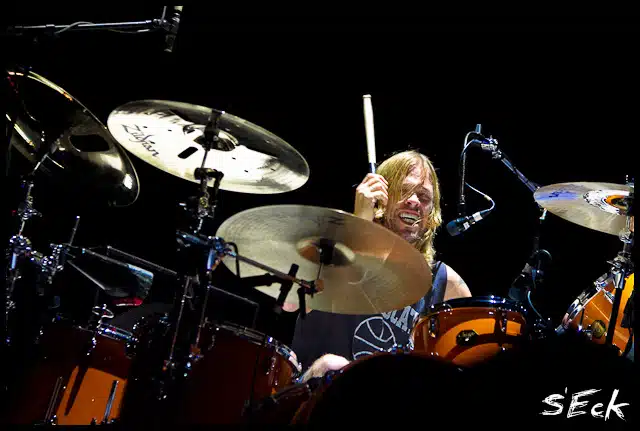 The Red Hot Chili Peppers have paid tribute to Taylor Hawkins while frontman Dave Grohl, Hawkins' widow Alison, and other members of the Foo Fighters looked on from the wings, according to reports in nola.com and on social media.
The band used a kit with Taylor written on it during a headline set at the New Orleans Jazz and Heritage Festival.
Drummer Chad Smith made an impassioned speech and called for fans to celebrate Taylor's life. Toward the end of the group's 90-minute set, he walked to the front of the stage, took the microphone and said, "We love the Foo Fighters and we love our brother Taylor Hawkins. It's meant a lot to us to be able to play for them."
The Red Hot Chili Peppers replaced the Foo Fighters at the festival following the tragic death of Hawkins in March.