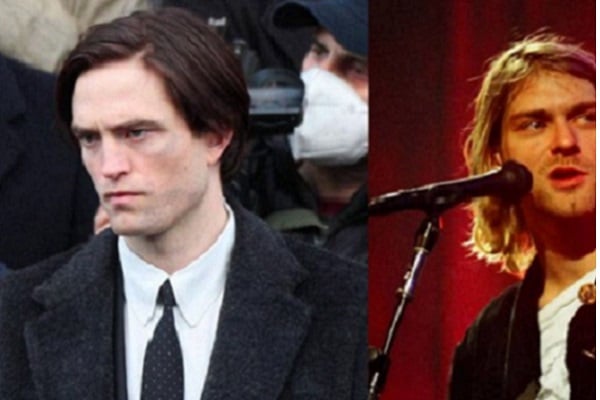 Matt Reeves has revealed that Robert Pattinson's Batman character is inspired by Kurt Cobain.
The former Twilight star is to take up the role as the Caped Crusader for this film. He will appear alongside Zoe Kravitz as Catwoman.
"gone through a great tragedy and become a recluse"
Speaking to Empire, director Matt Reeves explained how Pattinson's character has been inspired by the former Nirvana rocker Cobain.
"When I write, I listen to music, and as I was writing the first act, I put on Nirvana's 'Something In The Way'", he said. "That's when it came to me that, rather than make Bruce Wayne the playboy version we've seen before, there's another version who had gone through a great tragedy and become a recluse". 
Reeves also revealed that he knew Robert Pattinson was the ideal man for the role when he saw him in the 2017 film Good Time.
"In that movie you could really feel his vulnerability and desperation, but you could also feel his power. I thought that was a great mix. He's also got that Kurt Cobain thing, where he looks like a rock star, but you also feel like he could be a recluse", he told Empire.
He added, "So I started making this connection to Gus Van Sant's Last Days, and the idea of this fictionalised version of Kurt Cobain being in this kind of decaying manor". 
The Batman Trailer
Check out the trailer for this Batman film below.
A synopsis also describes the film like this, "Two years of stalking the streets as the Batman (Robert Pattinson), striking fear into the hearts of the criminals, has led Bruce Wayne deep into the shadows of Gotham City".
"With only a few trusted allies – Alfred Pennyworth (Andy Serkis), Lt. James Gordon (Jeffrey Wright) – amongst the city's corrupt network of officials and high-profile figures, the lone vigilante has established himself as the sole embodiment of vengeance amongst his fellow citizens".
The Batman is directed by Reeves from a screenplay by himself and Peter Craig. It is also scored by Oscar winning composer Michael Giacchino.
The film is also set to hit the cinemas on 4 March 2022.