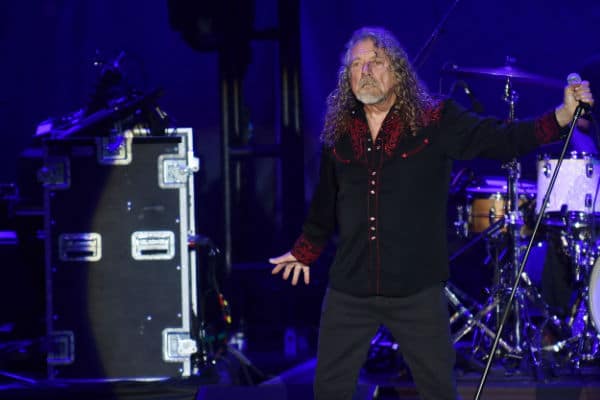 Robert Plant has paid homage to Phil Collins for helping him to launch his solo career, following his departure from Led Zeppelin.
Following the tragic death of band member John Bonham, Led Zeppelin split up in 1980, with Plant subsequently releasing his first solo record Pictures At Eleven in 1982.
Phil Collins in fact played on five tracks from this album, and Plant heaped the praise on the former Genesis star in a recent interview.
"driving force" 
"Phil Collins especially was a driving force and had positive energy with the first record, Pictures at Eleven", Robert Plant said of Collins. "It wasn't a difficult job to get together with other people, it was just whether or not we could cook it properly".
"With Phil, it wasn't so much advice as encouragement and consideration", he continued.
"He was taking no prisoners. He would only allow himself a short amount of time to come to the studio in Wales and make it work. Nobody was hiding behind the performance". 
Speaking about Collins' contribution to the album, Robert Plant also added this.
"Then he [Collins] came on tour with me and basically said, 'Robert, the guy [John Bonham] that sat behind you for all those years was my hero.' That was it. He said, 'Anything I can do to help you to get back into fighting shape again, I'm here". 
"That was at the time when [Collins' 1981 solo single'] In the Air Tonight came out. Yet he was still mixing and working with me while kicking off a particularly impressive and successful time. He's a great spirit, a good man". 
Last November, Plant also joined forces with Irish singer Imelda May for a live cover of the track 'Rock And Roll'.
This track was performed by the pair on a special 30th anniversary edition of Later….With Jools Holland. More on this here.