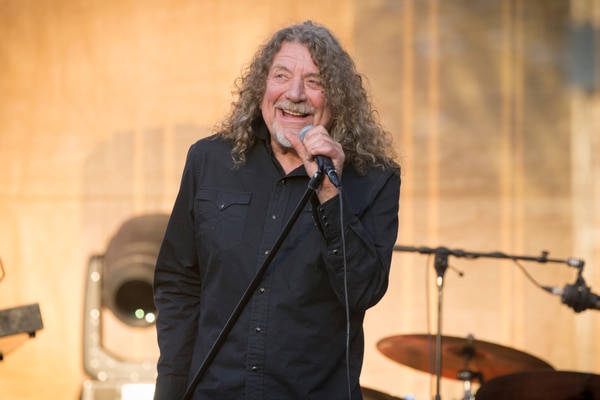 Led Zeppelin frontman Robert Plant recently spoke about the band's fourth studio album Led Zeppelin IV. The album was released in November 1971, selling over 37 million records worldwide.
Ahead of the fiftieth anniversary since the album's initial release, Plant spoke about what the album has meant to him over the years, as well as his work on the record.
"My naivety about lyrics came from the fact that it takes a long time to grow up when you're on the move so quick", Plant told Mojo.
"Not many people can look back 50 years and see themselves coming straight at them. Whereas I can see the 22-year-old Robert Plant careening towards ne. But at the same time, it all seemed to fit together naturally".
"such a great, eloquent player"
Plant also paid tribute to to guitarist Jimmy Page, describing him as a "great, eloquent player".
He said, "I have never experienced and probably never will, being in the presence of such a great, eloquent player".
Led Zeppelin Hit "Stairway To Heaven"
Robert Plant also explained why he became so emotional after watching Heart's live rendition of "Stairway To Heaven" back in 2012 which featured Jason Bonham, the son of the late John Bonham.
He revealed, "I wept because I was seeing the song in a different light. I'd been carrying the passing of John (Bonham), the passing of my son (Karac) and the whole '70s whirlwind and where I'd ended up on a personal level. It was a rush. . . The bottom line is that song has been a remarkable milestone in my life. It was an achievement".
Another famous Led Zeppelin track "Whole Lotta Love" was voted the Greatest Guitar riff ever a few months ago. More on that here.
Plant also revealed that the band's late manager Peter Grant used to hold cue cards for him.
"It's a long song (laughter), okay? And I also know that I have a little bit of trouble remembering lyrics — this was back in '72, '73. So, our manager, who was quite a formidable personality, he'd come to the front of the stage in the middle of it all and he'd have the lyrics, just going — like that Bob Dylan thing (during the promo for 'Subterranean Homesick Blues.') Anyway, it was very funny".
He continued, "I can't remember what verse goes where. I know there's something about 'bustle in the hedgerow' and then all that stuff. . . The conjecture around that song is hysterical".
A teaser clip of the first ever Led Zeppelin documentary was also shared online last month. More here.