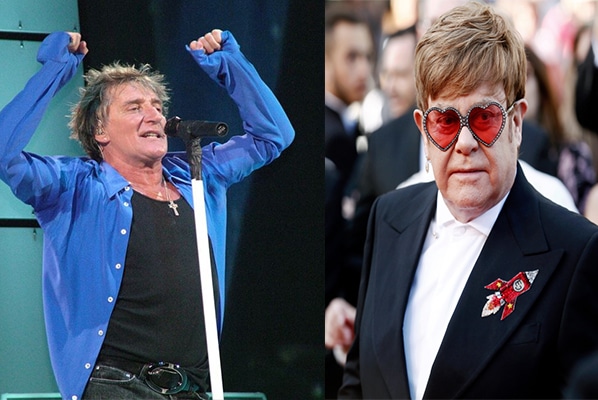 Rod Stewart has admitted that he's fighting with Elton John after Rod criticised Elton's decision to launched an extensive farewell world tour.
Speaking on Scottish Radio, Stewart revealed the details of the falling out
"I do love Elton, only we're not talking at the moment. We've had a spat. Because I criticized his tour as being money-grabbing."
In March of this year, Stewart blasted John's Farewell Yellow Brick Road Tour. In an interview with Andy Cohen the singer said that it stank of selling tickets, He explained:
"I did email her [Sir Elton] and said, 'What, again dear?' And, I didn't hear anything back. I don't think this is a big deal, it stinks of selling tickets."
The NME reports that it was also apparently confirmed that Elton will not play Glastonbury next year after his farewell tour dates in the US clashed with the Worthy Farm festival.