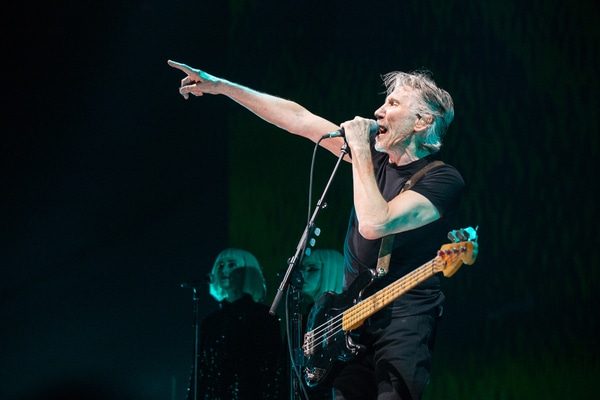 Would you like to listen to the article instead of reading it?
Roger Waters has confirmed the dates for his "This Is Not A Drill" tour, rescheduled for 2022.
The former Pink Floyd singer/songwriter was due to kick off this tour last year, but had to postpone due to the pandemic.
It was also confirmed that people who bought tickets for the orginal Waters gig will get an email with information about the new dates. Those tickets will still be valid for these new dates.
"This Is Not A Drill"
Waters released a statement on social media.
"This Is Not A Drill is a groundbreaking new rock & roll/cinematic extravaganza, performed in the round".
Waters added, "It is a stunning indictment of the corporate dystopia in which we all struggle to survive, and a call to action to love, protect, and share our precious and precarious planet home. The show includes a dozen great songs from Pink Floyd's Golden Era alongside several new ones, words and music, same writer, same heart, same soul, same man. Could be his last hurrah. Wow! My first farewell tour! Don't miss it. Love, R".
Waters' This Is Not A Drill Tour Dates
On July 6, Waters kicks off his tour in Pittsburgh, before finishing the month in Minneapolis.
The rocker starts August in Cincinnati before finishing in New York. He will resume on September 3 in Kansas, before bringing the curtain down on the tour on October 8 in Dallas.
See the full list of tour dates along with how you can buy tickets on Water's official website.
Speaking of Pink Floyd, former bandmate of Waters, David Gilmour recently ruled out a re-union for the band. More here.