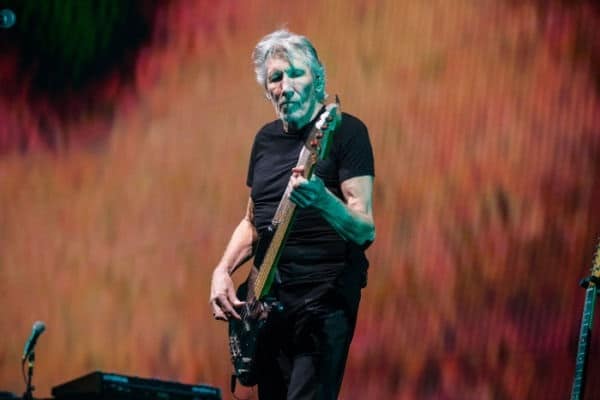 Would you like to listen to the article instead of reading it?
Roger Waters reportedly told his audience at a recent gig to "f*** off", prompting some fans to walk out.
Last weekend, the former Pink Floyd singer performed at the London Palladium (October 8).
Ahead of this performance, Waters reportedly told the audience that he would split this show into different parts, with the early stages of the show showing Waters reading passages with his yet-to-be published memoir Dark Side Of The Moon: Memoirs Of A Lanky Prick.
This did not go down well with the audience, with Waters reportedly telling them to "f*** off", which prompted several audience members to leave the venue early.
Reports also stated that Waters allegedly "arrived 15 minutes late for his scheduled performance" and "instead of launching into the hits, [he] began reading off of his laptop passages from his yet-to-be-published memoir".
"each to their own"
Reacting to this on social media, Waters' performance divided opinion.
"So people got what they paid for, a performance of the 'Redux', and some bonus insight into the mind of the guy putting on the show as well as a few other songs, one of which being a new song performed in its entirety for the first time. Sounds like a good time to me, but to each their own", one fan wrote on Reddit.
Another added, "I don't think it was announced beforehand that 50 percent of the show would be Roger reading from a laptop. I think it was perfectly reasonable to assume that it would be a full concert…But I think the audience had every right to be unhappy with the first half of the show. I know I would be".
Taking to Twitter, another fan remarked, "went to watch Pink Floyd's Dark Side of the Moon remake gig last night at London Palladium with Roger Waters and I simply have no words to describe it and not in a positive way. What an egocentric narcissist he is and to think I paid good money to watch him. Lesson learnt".
Many fans were left disappointed, having arrived at the venue expecting to hear Waters perform tracks from his reworked version of 'The Dark Side Of The Moon' album.
Roger Waters has yet to comment on the incident.