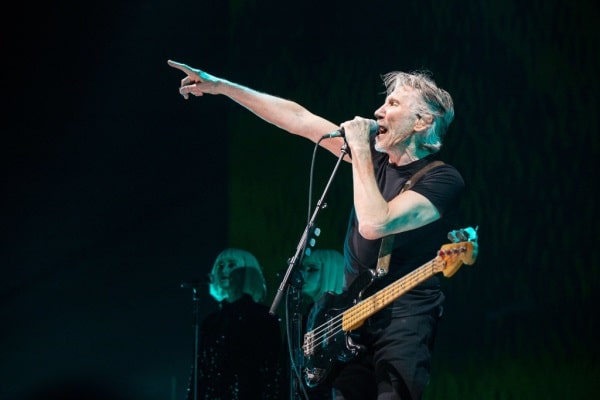 Would you like to listen to the article instead of reading it?
Roger Waters' most recent album 'The Lockdown Sessions' is set to be released on CD and vinyl.
The album which arrives on June 2 via Sony Music, will include six tracks which were recorded and shared by the former Pink Floyd star at the end of last year.
Songs recorded on the album include a mix of Pink Floyd tunes, and some solo music from Waters.
Five Pink Floyd songs feature, including 'Mother and Vera', 'Two Suns in the Sunset', 'The Gunners Dream', as well as Waters' cover of 'Comfortably Numb'.
His solo single 'The Bravery Of Being Out Of Range' is also on this album, a track which originally featured on his 1992 album 'Amused To Death'.
You can pre order this album here.
Waters Records 'Dark Side Of The Moon'
Last month, Roger Waters also re recorded the Pink Floyd album 'Dark Side Of The Moon', to commemorate its 50th anniversary.
The singer had previously confirmed that a re recording of this album was in the works, adding that he was recording it "from scratch".
"But it is a way for the seventy nine year old man to look back across the intervening fifty years into the eyes of the twenty nine year old and say, to quote a poem of mine about my Father, "We did our best, we kept his trust, our Dad would have been proud of us", he said.
"And also it is a way for me to honor a recording that Nick and Rick and Dave and I have every right to be very proud of".
This re recording was met with a major seal of approval from former Pink Floyd bandmate Nick Mason, who described it as "annoyingly brilliant".
"He actually sent me a copy of what he was working on and I write to him and said, 'Annoyingly, it's absolutely brilliant!' It was and is. It's not anything that would be a spoiler for the original at all, it's an interesting add-on to the thing", Mason said.
More on this from Nova here.