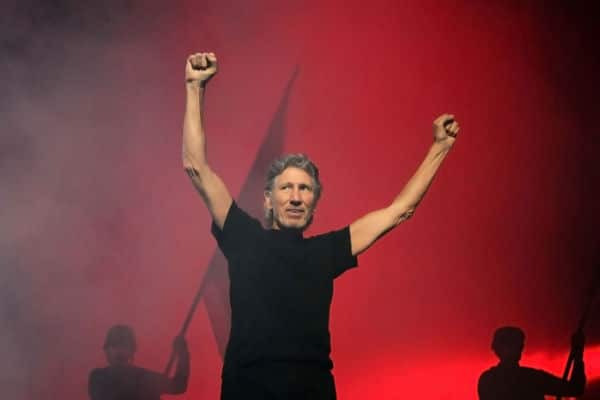 Would you like to listen to the article instead of reading it?
Roger Waters has won a legal battle over an upcoming show in Frankfurt, which was cancelled over his alleged anti-semitic views.
The former Pink Floyd singer was due to perform at the publicly owned Festhalle in Frankfurt on May 28. However, Frankfurt City Council announced that the show was to be cancelled over Waters' views on Israel, citing him as "one of the world's most widely-known antisemites".
Despite this, Waters had insisted that the concert would take place, writing on Instagram that he was "coming away" despite Frankfurt pulling the plug.
Waters did face criticism for the post, as it included a photo of the grave of German student and anti-Nazi activist Sophie Scholl. She was beheaded at the guillotine in 1943, for distributing anti-war leaflets around the university of Munich.
'Roger Waters Fights Back'
Roger Waters had also hinted that he would take legal action against the German city last month. 
The show had been cancelled over concerns regarding Waters' stance on Israel, known as the BDS campaign among others. However, Waters released a statement, which was also titled 'Roger Waters Fights Back'.
In the statement, the former Pink Floyd star called Frankfurt's actions, "unconstitutional, without justification and based on the false accusation that Roger Waters is anti-Semitic, which he is not".
It also read, "Mr Waters believes that if this blatant attempt to silence him is left unchallenged it could have serious, far-reaching consequences for artists and activists all over the world". 
Along with this, a petition was also set up calling on Frankfurt to reverse their decision. It also signed by a myriad of household names. The list included Peter Gabriel, Tom Morello, Nick Mason among others.
Other artists who signed it include Brian Eno, Soft Machine's Robert Wyatt, as well as actors Susan Sarandon, and Julie Christie. More on this here.
Roger Goes To Frankfurt 
It has now been ruled that Roger Waters will be able to perform at the venue after all.
While accepting that some parts of Waters' show were "tasteless", and clearly sampled on Nazi symbolism, artistic freedom were among its main reason for its ruling.
Frankfurt had objected to the concert over the location, as the Festhalle was also where 3,000 Jewish men were deported to concentration camps in 1938, having been rounded up and abused.
The court also added that despite the singer's show makes use of "symbolism manifestly based on that of the National Socialist regime", this tastelesness emanated from the venue choice.
They also ruled that the concert should be "viewed as a work of art", and the grounds for banning Waters from the city were insufficient.
Crucially, the court ruled that Waters' performance "did not glorify or relativise the crimes of the Nazis or identify with Nazi racist ideology". 
No evidence showing that Waters' had propaganda material at the show could be produced.
The city of Frankfurt can still appeal this ruling.