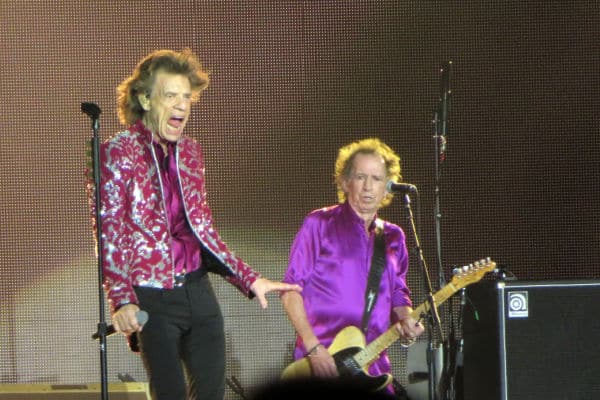 The Rolling Stones are being sued for alleged copyright infringement over a song they released in 2020.
The track itself 'Living In Ghost Town', was the first single released by the Rolling Stones in eight years. It was recorded in isolation in Los Angeles and London.
However, songwriter Sergio Garcia Fernandez whose stage name is Angelslang, has submitted court documents claiming that 'Living In A Ghost Town' "misappropriated many of the recognisable and key protected elements" of two of his tracks So Sorry which was released in 2006, and Seed of God (2007).
Sergio Garcia Fernandez has claimed that he had given a demo CD to the family of Rolling Stones' lead singer Mick Jagger. He also claimed that Jagger had received this disc.
Lawsuit Against The Rolling Stones
The lawsuit has been filed against "Michael Phillip Jagger, Keith Richards, Universal Music Group, Inc., BMG Rights Management, LLC and Promopub B.V.Garcia". 
According to Fernandez, the Rolling Stones track borrows "vocal melodies, the chord progressions, the drum beat patterns, the harmonica parts, the electric bass line parts, the tempos, and other key signatures" from So Sorry.
The lawsuit also alleges that the song borrows "harmonic and chord progression and melody" from Seed Of God.
Last month, it had also been reported that the Rolling Stones had been working with Beatles' legends Paul McCartney and Ringo Starr on a new album.
Reports suggested that Paul McCartney had been recording bass parts for this album, which remains untitled.
A release date has yet to be officially announced, with recording sessions taking place across LA in previous weeks. More on this from Nova here.
January saw the Rolling Stones set up their own TikTok account.
Along with being able to access the band's full catalogue, you can also check out covers of Rolling Stones' tracks  'It's Only Rock 'N Roll (But I Like It)', 'Miss You', and 'Start Me Up'. Find out more here.