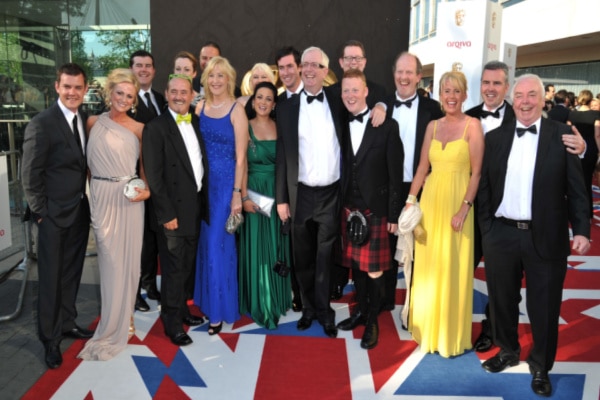 Actor Rory Cowan has hinted at a possible reunion with former Mrs Brown's Boys co star Brendan O'Carroll.
Rory Cowan had previously revealed that he has not heard from O'Carroll, besides an occassional text message about repeat fees, having left the sitcom five years ago.
However in a fresh interview, Cowan who played Rory Brown a son of Agnes Brown played by O'Carroll, has left the door open for a possible reunion between the pair.
This comes after Brendan had previously said "never say never", when asked about a possible reunion.
O'Carroll also dismissed rumours that Rory Cowan's departure resulted from a row between the pair, stating that he was dealing with the difficulty of coping with his ill mother.
"His mother's passing really took it out of him. She had Alzheimer's as well as cancer", O'Carroll had said.
"He was trying to deal and cope with that. She's passed away and he's now recovering so see what happens. Never say never". 
Rory Cowan On "The main reason I quit"
Since then, Rory Cowan appeared to echo O'Carroll's sentiments over a reunion.
The Fair City star has also denied falling out with the comedian, claiming that he left the show to be with his dying mother.
"The main reason I quit was because my mother was dying, and she died", Rory stated. "But I'm well over her death now. She's just over three and a half years dead". 
He continued, "I'm in Fair City, I'm contracted to Fair City and I love Fair City".
"I would say never say never myself either, but it never crossed my mind about going back". 
 "I never had a row with Brendan so I didn't leave because of a row", Rory insisted. "I certainly didn't leave over claims of not being paid enough. I was more than well paid". 
"I always said Brendan was a generous employer and I was earning so much money, I was able to leave". 
"The I walked out of the O2 in London and I didn't say goodbye. I just walked. I was gone". 
Hollywood row was "The most bizarre time" – O'Carroll
Whatever chance of a reunion between Cowan and O'Carroll, the chances of a reconciliation between O'Carroll and Gary Hollywood appear to be dead in the water.
Gary Hollywood played Rory Brown's on screen partner Dino Doyle in the show.
However, Hollywood took legal action against O'Carroll last year for alleged "workplace discrimination". 
He claimed that he was paid 25% less than his colleagues for his role in last year's spin off chat All Round To Mrs Brown. He also claimed he was dropped from a Mrs Brown Christmas Special just days before filming.
However, Hollywood later withdrew his claims last June, following a preliminary hearing.
 "I think that is it. It was the most bizarre time. I don't know where it came from. It came out of the blue", O'Carroll said of Hollywood.
O'Carroll also dismissed Hollywood's claims regarding pay. "He came back in the press saying he didn't get paid as much as everyone else. He did", he insisted. 
"In fact he got more than some because he'd been with us longer".