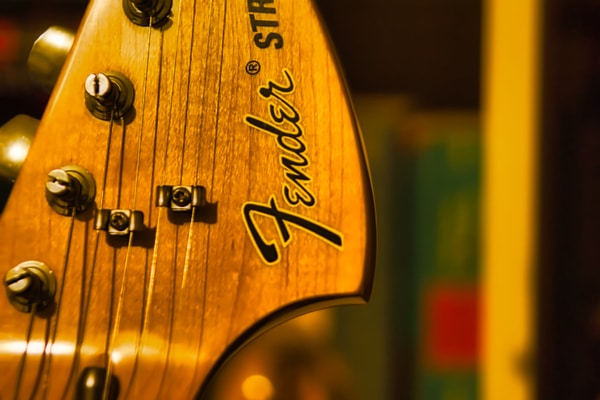 Fantastic news this week with the announcement of the 50th Anniversary Edition of Rory Gallagher's self-titled, 1971 debut solo album. The master licks of Yakety Sax have been compiled together for this record and will be accompanied by some previously unreleased material, as well as some exciting goodies for his fans.
A new mix of the original album will come as part of the Rory Gallagher; 50th Anniversary Edition, which is due to release September 3rd via UMC/ UMe. According to reports, the special bundle will also be including a whopping 30 previously unreleased outtakes and alternate takes, a six-song 1971 BBC Radio John Peel Sunday Concert, plus four 1971 BBC Radio Sounds of the Seventies session tracks, all mastered at Abbey Road Studios.
Cut-down versions of the deluxe boxset have been split into 2CD and 3LP editions and a special limited-edition Neon Orange (transparent) 1LP. This special LP will feature the John Peel Sunday Concert exclusively available via UMG's online stores uDiscover and Sound of Vinyl.
The bundle is also set to include a previously unreleased 50-minute DVD of Rory's first-ever solo concert, filmed in Paris for the Pop Deux television show. Fans cans also enjoy a very special 32-page hardback book, which is set to include rare and previously unseen photographs from British photographer Barrie Wentzell. The hardback will also share essays and memorabilia from the album recording, including hand-written song lyrics by the Bullfrog Blues musician, and an exclusive limited-edition poster.
With this fantastic boxset, fans can enjoy liner notes written by Gallagher's brother and manager Donal, long-time bass guitarist Gerry McAvoy, and Barrie Wentzell. A full interview conducted by journalist Roy Eldridge from 1971 is also included.
Gallagher's eponymous debut album showcased the Irish guitarist as a multi-faceted interpreter of the blues, from acoustic tracks to heavy blues soul. Although Rory passed away in '95 at the age of 47, his reputation has continued to flourish, with Joe Bonamassa, The Smiths' Johnny Marr, Slash and U2 guitarist The Edge citing him as an influence.
"Rory was one of the hardest working musicians around," Melody Maker journalist, Roy Hollingworth remembers. "The biggest shame about him was that he never really made it in the United States; yet he was one of the best blues guitar players. He had true grit . . . that Irish soul to his playing that the British blues guitarists never had."
A man beloved by many, it is no surprise to hear so many stars have been influenced by the great Yakety Sax. In fact, his popularity has brought incredible success to a book about the legendary guitarist, which has been re-released this year. In Rory Gallagher; The Man Behind the Guitar, author Julian Vignoles uses extensive interviews to cast new light on what inspired Gallagher, and on the complex personality that drove his career.