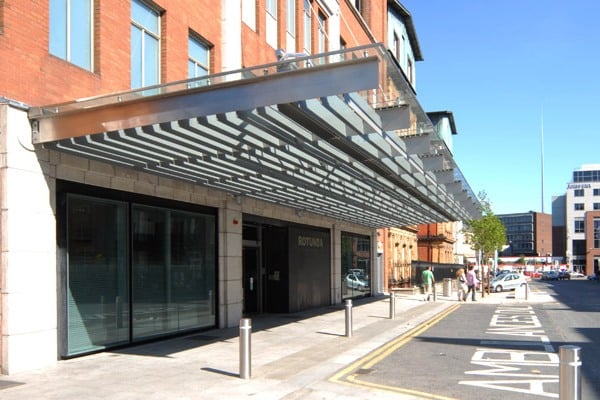 The Rotunda Hospital in Dublin has apologised to a mother whose baby was delivered stillborn. The Carson family say what should have been the happiest days of their lives turned into utter devastation.
Barbara Carson from Castleknock was frequently at the hospitas as she was carrying identical twins, but the inquest heard there were no significant concerns.
On the 9th of September 2015 she was admitted to the Rotunda with a swollen leg, and she had a C-section two days later.
Baby Andrew was delivered first and his twin Ethan a minute later. However, baby Ethan was pale and unresponsive and resuscitation efforts didn't work.
A post mortem showed Ethan had died from oxygen deprivation as his umbilical cord had been compressed after it attached in a vulnerable position.
After the Coroner returned a narrative verdict, the Rotunda Hospital apologised to baby Ethan's mother and family.
"The care afforded to you on the 10th and 11th of September 2015 fell below the standard we would expect and aspire to. In particular the management of the CTG tracking and fetal monitoring, and for this we are sincerely sorry.

"We wish to apologise for the distress suffered in respect of the death of Ethan and offer our deepest condolences to you and your family.''
Ethan's family, meanwhile, said Andrew has been denied a lifetime of memories that he should be sharing with his twin brother.
"We had to fight for two years and nine months to uncover the truth and finally get answers as to what happened to baby Ethan.

"What should have been one of the happiest days of our lives turned into utter devastation. Ethan and Andrew go alongside each other in perfect unity."

The statement adds: "The hospital apology speaks for itself. We would like to thank our family, friends and legal team."