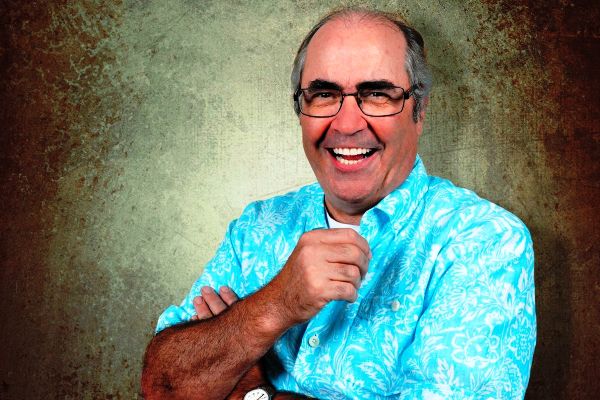 The BBC has sacked veteran radio broadcaster Danny Baker from Radio 5 Live after tweeting a picture of a chimpanzee in a suit with the caption: "Royal baby leaves hospital."
The vintage photo showed a smartly dressed couple walking out of a building with the woman holding the hand of a chimpanzee dressed in a suit, bowler hat while carrying a cane.
Twitter exploded therafter with very many saying that the tweet had racial connotations, Baker, who hosts The Danny Baker Show on Saturday mornings, apologised last night.
The popular presenter insisting that he did not consider any possible racist connotations relating to the Duchess of Sussex's heritage.
He tweeted: "Sorry my gag pic of the little fella in the posh outfit has whipped some up. Never occurred to me because, well, mind not diseased. Soon as those good enough to point out it's possible connotations got in touch, down it came. And that's it."
Baker added: "Once again. Sincere apologies for the stupid unthinking gag pic earlier. Was supposed to be [a] joke about Royals vs circus animals in posh clothes but interpreted as about monkeys and race, so rightly deleted."
Baker this morning also added to that he…"Would have used same stupid pic for any other royal birth or Boris Johnson kid or even one of my own. It's a funny image. (Though not of course in that context.) Enormous mistake, for sure. Grotesque. Anyway, here's to ya Archie, Sorry mate."
His apologies were not enough to save his job however…. "Just got fired from BBC Radio 5 Live." He criticised the BBC and said: "The call to fire me was a masterclass of pompous faux-gravity. Took a tone that said I actually meant that ridiculous tweet and the BBC must uphold blah blah blah. Literally threw me under the bus."
A BBC spokesperson said: "This was a serious error of judgment and goes against the values we as a station aim to embody. Danny's a brilliant broadcaster, but will no longer be presenting a weekly show with us."
Baker told MailOnline: "'It was obviously a mistake. I have made a full apology. Yes of course I've made a full apology. I put up silly pictures all the time. But that's all. I think even you must realise that it was a mistake. I'm shocked at my own foolishness."