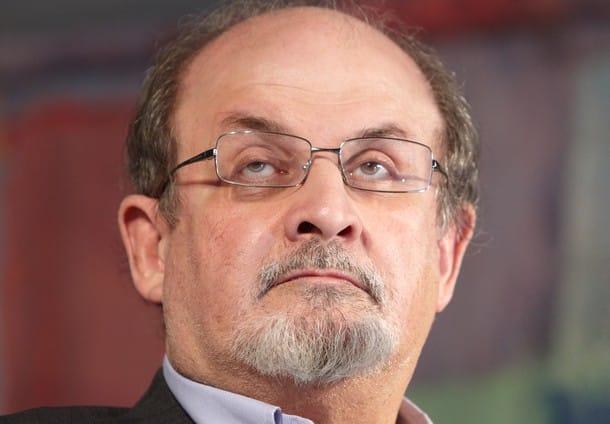 Salman Rushdie 's agent has said "the news is not good" after the author was stabbed onstage at an event.
He was attacked in New York and is now on a ventilator and unable to speak, Andrew Wylie said adding:
"Salman will likely lose one eye; the nerves in his arm were severed, and his liver was stabbed and damaged."
Mr Rushdie, 75, was being introduced to give a talk to an audience of hundreds on artistic freedom at western New York's Chautauqua Institution when a man rushed to the stage and lunged at him.
Mr Rushdie was stabbed at least once in the neck and in the abdomen, authorities said. He was taken to a hospital in Pennsylvania, by helicopter.
Police told a press conference that staff and audience members had rushed the attacker and he was then arrested. A doctor in the audience gave Mr Rushdie first aid.
Salman Rushdie was forced into hiding in 1989 after his book The Satanic Verses was denounced by Iranian leader Ayatollah Ruhollah Khomeini. Many considered the book blasphemous in its portrayal of the Prophet Muhammad. The book was banned in several countries.
The author, who currently lives in the United States, had lived under police protection because of threats to his life.
Messages of support have been flooding in from the literary world.
Ian McEwan said: "This appalling attack on my dear friend Salman represents an assault on freedom of thought and speech.
"These are the freedoms that underpin all our rights and liberties. Salman has been an inspirational defender of persecuted writers and journalists across the world."
Stephen King tweeted: "I hope Salman Rushdie is okay." before adding "What kind of ***hat stabs a writer, anyway? F*****!"