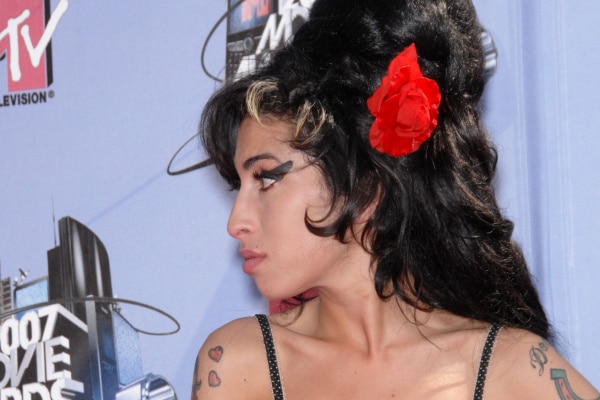 A biopic on the life of the late singer Amy Winehouse entitled Back To Black is to be released.
Back To Black was of course the name of Winehouse 2006 album. It landed the award for Best Vocal Pop Album at the 2008 Grammy Awards.
Amy Winehouse died from alcohol poisoning in 2011, with last year marking 10 years since her death.
Mitch Winehouse Wants Biopic To Find "The real Amy"
Based on Daphne Barak's book Saving Amy, this biopic is set to be directed by Sam Taylor-Johnson who is renowned for her work on Fifty Shades Of Grey and Nowhere Boy.
The script for Back To Black will also be written by Matt Greenhlagh, who also worked with Taylor-Johnson on Nowhere To Run.
It will also be co-produced by Studiocanal, Debra Hayward, Tracey Seaward and Alison Owen.
A deal to make this biopic had been intially struck with Amy's father Mitch Winehouse in 2018, with Mitch later saying that the family are "very much looking forward" to a story introducing people to "the real Amy".
The biopic on Amy Winehouse 'Back To Black' also has the support of Mitch Winehouse. This would appear to be a u-turn, as last year Mitch had insisted that this latest biopic on his late daughter was "100 percent not allowed".
He had claimed that the Winehouse family were not consulted by the makers of this biopic.
"They can't be that stupid. Everyone knows proper licences must be granted", he said last year.
However, Daphne Barack also responded, "I have all of the releases and legal agreements needed…This material is also all legally my property to sell".
Rumours had been circulating that a new biopic had reportedly been in the works.
"Our team is honoured to be working on this project. Although her career was cut far too short, Amy was the voice of a generation and we look forward to telling her story in the most poignant way possible", CEO David Ellender said.
Back To Black is to be released in 2024.