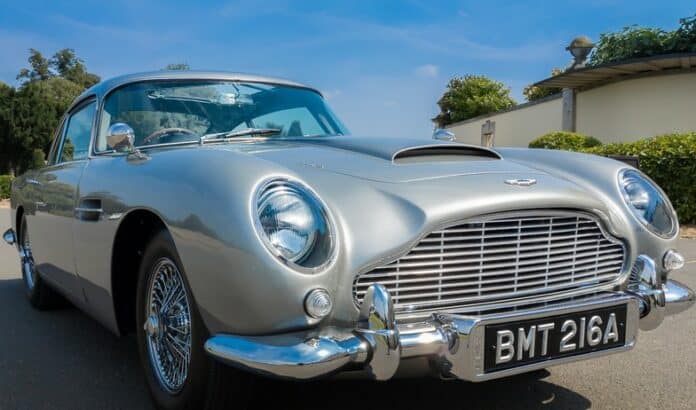 An Aston Martin DB5 owned by Sean Connery has been sold for 2.2 million US dollars at an auction in California.
The family of the James Bond actor sold the 1964 classic car to raise money for a philanthropy fund set up in his name.
Sean Connery died in October 2020 at the age of 90.
His son Jason 59, said: "He loved the car. It represented something in his life that was unique and captured a moment in time."
The family said a "significant portion of the proceeds" will go to a philanthropic trust set up in his name after his death. It will donate money to good causes in Scotland and the Bahamas, where he lived with wife Micheline for over 30 years.
Connery drove Aston Martins as 007 but wanted one for personal use that wasn't "laden down with gadgets".
Auctioneers Broad Arrow previously estimated it would sell for between 1.4m and 1.8m US dollars
Barney Ruprecht, of Broad Arrow Auctions, said: "Sitting behind the wheel of Sir Sean's personal DB5 is like stepping into the shoes of the legend himself."
After a lengthy search, Connery had bought the car from a specialist and sent it to be repainted in the traditional Bond color of grey.
He also had the wing mirrors removed as he felt it made the car look "cleaner".
This is the only DB5 stunt car to be released for sale.
The car has become famous following its appearance in the James Bond Franchise.
Box office success saw a surge in sales for Aston Martin and the car became a mainstay in the franchise