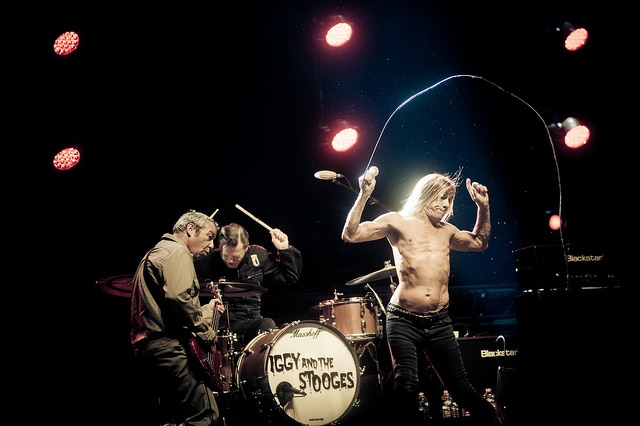 A supergroup including some Seattle's finest including former GNR bassist Duff McKagan and Pearl Jam guitarist Mike McCready are to play
a special gig to honour one of rock's greatest bands Iggy Pop And The Stooges.
The two will be joined by Mudhoney frontman Mark Arm and Mad Season drummer Barrett Martin to play to a VIP
crowd on the roof of the Pike Place Market in Seattle. The gig takes place on 23rd August to a handful of competition winners who will be lucky enough to see the one off event.
The gig takes place to help raise funds for the non-profit radio station KEXP who are holding the competition to see who will win the tickets
. KEXP is looking to relocate and are using the gig to raise the funds necessary to afford a place in the Seattle Center, home to the famous Space Needle.
Iggy Pop And The Stooges were a garage band and were formed in Detroit, Michigan  in 1967. They are known see as hugely influential to the punk and grunge movements with lead singer Iggy Pop going on to have a successful solo career
during the late 70s. The band reunited in 2003 after a 28 year break. The band's latest release was Ready To Die in 2013.
Photo
Credit: Kmeron