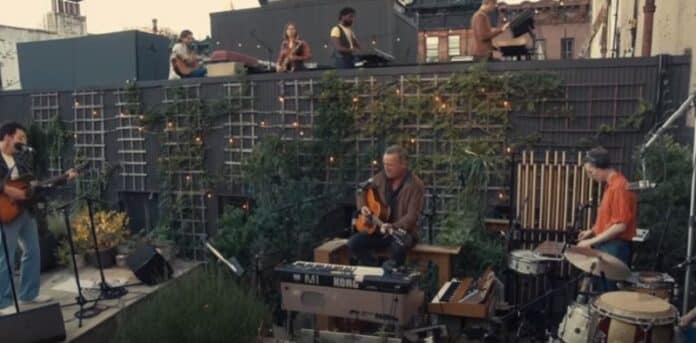 Every day, Pat Courtenay brings you the best in music and music news and here is the big news today, with Bruce Springsteen and Bleachers performing their new song.
The New Jersey band asked the king of New Jersey to collaborate on a track called 'Chinatown'. Springsteen agreed and the song was released earlier this year.
A video of Bleachers and The Boss performing the track on the rooftop of the legendary Electric Lady studio was released last night and you can watch it below.
Being from New Jersey, it is no surprise that Bleachers have been inspired by Bruce Springsteen. 'Chinatown' is a beautiful song, combined with the Greenwich Village skyline that can be seen in the video, it makes for great viewing and listening.
Bleachers were formed in 2014. As well as Bruce, the band take inspiration from the John Hughes movies of the late 80s and early 90s. 'Chinatown' is a song that could definitely be used in a Hughes film or even feature on a Springsteen record.
Bleachers are just another band in a long list of acts that the Boss has influenced or performed with like The Gaslight Anthem, The Hold Steady and many more.
Despite only being active as a band for six years, Bleachers frontman Jack Antonoff has had a storied career already. He has worked as a songwriter or record producer with Taylor Swift, Lorde, St. Vincent, Lana Del Rey and many more. He has also won four Grammys and set up his own music festival in New Jersey called Shadow of the City.
Every Thursday night at 7 o clock, Bruce Springsteen takes over Radio Nova. He brings us his radio show called 'From My Home To Yours'. It is repeated every Sunday morning at 9 o clock.
Keep listening to Radio Nova as we bring you all the best in music and music news daily.