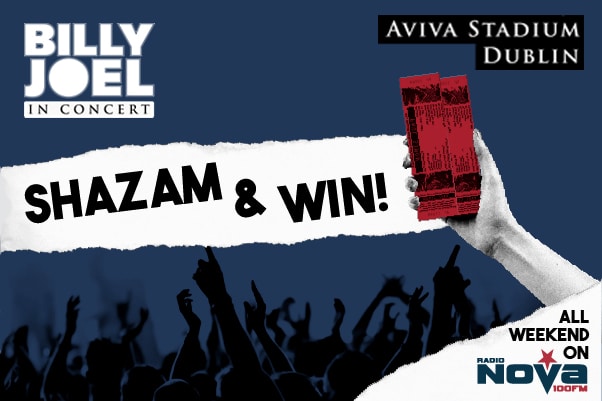 You've heard it here first – we're heading for round THREE! Yep, that's right, Radio Nova and Shazam are partnering AGAIN to give you the chance of having the ultimate summer gig experience!
It was so successful last week, we're just doing it all over again. Are you ready?
Nova have teamed up with Shazam and you might just have the chance of winning tickets to Billy Joel in a weekend extravaganza that you won't be able to forget.
This bank holiday weekend you can be in with the chance of winning tickets to see the main man kick off his 'Live In Concert' gig in the Aviva Stadium, his first Irish tour since 2013 – like it just doesn't get much better than that, does it?
The gig on Saturday, June 23rd will be his only Irish appearance in 2018, so, if you don't have Shazam you need to download immediately to be in with a chance of winning tickets.
Listen out for any Billy Joel tune. When you hear one, Shazam it, click the pop-up link to enter and you're in! Shazam the world's leading music discovery app, that's free may we add, alongside Radio Nova will then pick a winner!
It's that simple, we even struggled to get our heads around it! It's Nova and Shazam's Summer Ticket giveaway, and it's exclusive to Radio Nova!