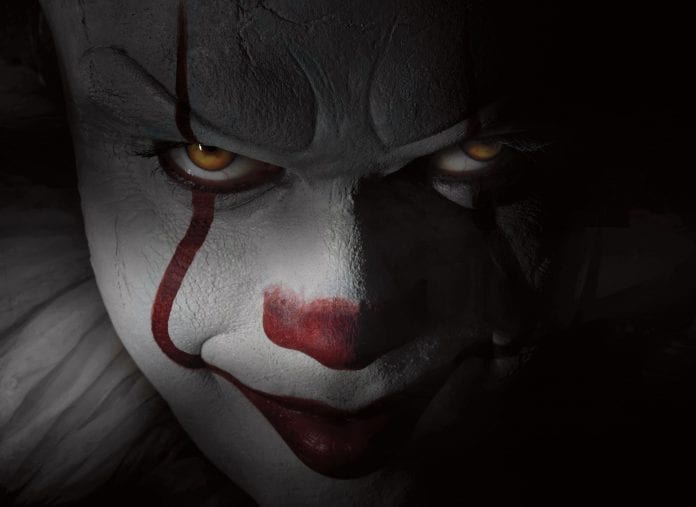 New Line Cinema's horror thriller "IT," based on the hugely popular Stephen King novel which has been terrifying readers for decades, is in Irish cinemas September 8th!
But all this week with Marty & Conor on Morning Glory you could see it before anyone else.. if you dare!
Just Guess the year in "WTF: When the Feck" each WEEKday after 9am, text in your answer to 087 18 18 100 and thanks to Warner Bros. Pictures you could be heading to an exclusive preview screening in The Light House Cinema on September 5
For those not familiar with "IT", the film tells the story of seven young outcasts growing up in the township of Derry, Maine, who call themselves "the Losers' Club." Each of them has been ostracized for one reason or another; each has a target on their back from the local pack of bullies…and all have seen their inner fears come to life in the form of an ancient shapeshifting predator they can only call It.
For as long as their town has existed, Derry has been the entity's hunting ground, emerging from the sewers every 27 years to feed on the terrors of its chosen prey: Derry's children. Banding together over one horrifying and exhilarating summer, the Losers form a close bond to help them overcome their own fears and stop a new killing cycle that began on a rainy day, with a small boy chasing a paper boat as it swept down a storm drain…and into the hands of Pennywise the Clown.
"IT" stars Bill Skarsgård ("Allegiant," TV's "Hemlock Grove") as the story's central villain, Pennywise. An ensemble of young actors also star in the film, including Jaeden Lieberher ("Midnight Special"), Jeremy Ray Taylor ("Alvin and the Chipmunks: The Road Chip"), Sophia Lillis ("37"), Finn Wolfhard (TV's "Stranger Things"), Wyatt Oleff ("Guardians of the Galaxy"), Chosen Jacobs (upcoming "Cops and Robbers"), Jack Dylan Grazer ("Tales of Halloween"), Nicholas Hamilton ("Captain Fantastic") and Jackson Robert Scott, making his film debut.
"IT",Cert 16, floats into Irish cinemas on September 8th
©2017 Warner Bros. Ent. All Rights Reserved