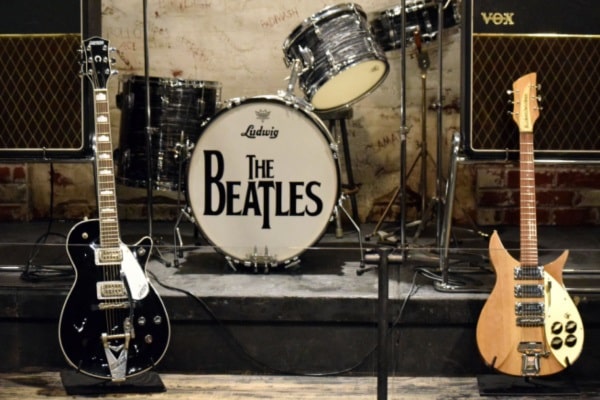 Would you like to listen to the article instead of reading it?
Six rare Beatles tapes, also known as 'The Beatles Derek Taylor Never-Before-Heard Collection of Lost Beatles Recordings', are currently under the hammer.
These recordings include several unreleased tunes, rehearsed recordings, and interviews from bandmembers.
What's So Special About These Tapes?
Included in Tape One, are rehearsed recordings for the Beatles' 'Sgt Pepper' album, which took place in 1966 and early 1967.
Some farm animal noises, vocals from various accents, along with Paul McCartney complaining about the heat are also included.
Tape Two shows George Harrison jamming with the Bonzo Dog Doo-Dah Band, along with a cover of 'While My Guitar Gently Weeps' with Jimmy Page, with Tape Three featuring more of Harrison and the Doo Dah Band.
As for Tape Four, it features an interview with the late John Lennon, which includes the late musician being asked about his wife Yoko Ono's intentions towards the band.
The interview according to the auction page, "discusses very personal matters, very revealing".
Ono features in Tape Five too, including some of her primal scream therapy, as well as a chat about her husband John Lennon.
The sixth and final tape show John Lennon playing acoustic guitar, and singing songs, which were written by him. Lennon collaborates with Kyoko Chan Cox, Yoko Ono's daughter from her previous marriage.
These tapes are going under the hammer at Gotta Have Rock And Roll, and are expected to sell for between $300,000 and $500,000.
Last month, it was also confirmed that the 60th anniversary of the Beatles would be marked in a very special way in Dublin later this year.
More on this here.