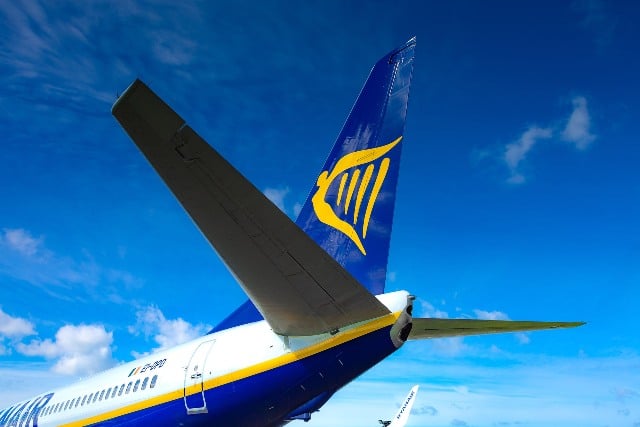 Would you like to listen to the article instead of reading it?
Ryanair is cutting seventeen routes from its winter schedule at Dublin Airport.
The budget airline will move all nineteen of its new Boeing 737 MAX planes to other European airports that offer incentives to fly quieter, lower CO2 emission aircraft.
Europe's largest airline by passenger numbers, cited increased passenger charges, ongoing capital mismanagement by the Dublin Airport Authority (DAA) and the failure to deliver a "meaningful" environmental incentive scheme.
Eddie Wilson, the head of Ryanair DAC, the largest airline in the group, told a press conference.
"The simple message is if you want to attract traffic, you've got to put in incentives and they go the opposite way."
Wilson said Ryanair planned to move some of the new aircraft to airports in Spain and Italy, as well as Britain's Luton airport.
Eddie Wilson also referenced DAA's "vanity project" €250m planned tunnel in his scathing rebuke of their plans …..
"It is regrettable that Ryanair is announcing 17 route cuts and the removal of 19 "Gamechanger" enviro-friendly aircraft this Winter at Dublin because there are no incentives at Dublin to grow traffic or reward investment in aircraft with lower C02 and noise emissions.
Unlike most other EU airports, DAA is unfortunately focused on increasing passenger charges by 45% and wasting €250m on a tunnel the same size as the Dublin Port tunnel that is not needed. DAA needs to build low-cost infrastructure to support passenger growth and connectivity but has failed to implement a growth incentive scheme or, indeed lower charges that reward those airlines who invest in lower emission aircraft."
In response, the DAA has denied what it says are false claims by Ryanair regarding increased charges at the Airport.
The authority says rates will increase by 6% in 2024, and not by 45%.
Kenny Jacobs, DAA CEO, says he's disappointed and baffled by Ryanair's decision.