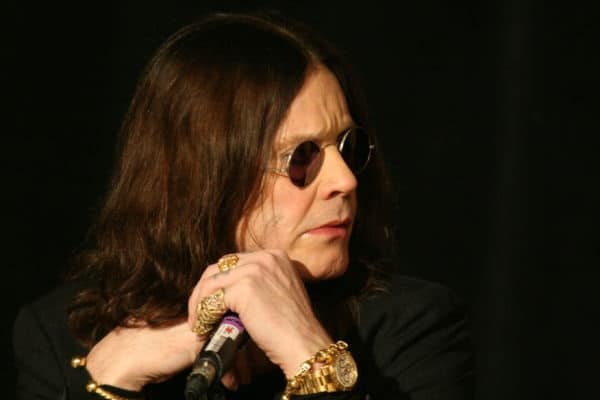 Would you like to listen to the article instead of reading it?
Ozzy Osbourne is to undergo what he has described as his "final" neck surgery.
The former Black Sabbath singer made this revelation on the latest episode of his revived 'The Osbournes Podcast'.
In the podcast, which also features Ozzy's wife Sharon, along with children Jack and Kelly Osbourne, the rocker told listeners, "Tomorrow I have my final surgery on my neck".
"Which it is gonna be the final surgery, because I can't do it anymore. Regardless of the way it ends up after tomorrow, I'm not doing it anymore. I can't", he added.
Having been diagnosed with Parkinson's Disease a few years ago, Ozzy Osbourne has also undergone several neck and back surgeries, following a fall in 2019.
Sharon had previously stated that her husband was back and feeling better.
"It's all right"
Ozzy Osbourne was also asked about how he feels ahead of this latest surgery.
"It's all right. It's just like going over for a f***** haircut now… But I have improved somewhat, I think", he replied.
"My feet feel like I've got bricks tied to them when I'm walking. I walked upstairs today and downstairs for the first time in a while, and my feet feel like I've got diving boots on when I'm walking. I think it's the nerves", he also added.
"Then I was thinking, maybe I just need to get up off my ass and walk around the block a few times".
Earlier this month, Sharon Osbourne also spoke at length about her relationship with her husband in a separate interview.
Find out what she said here.