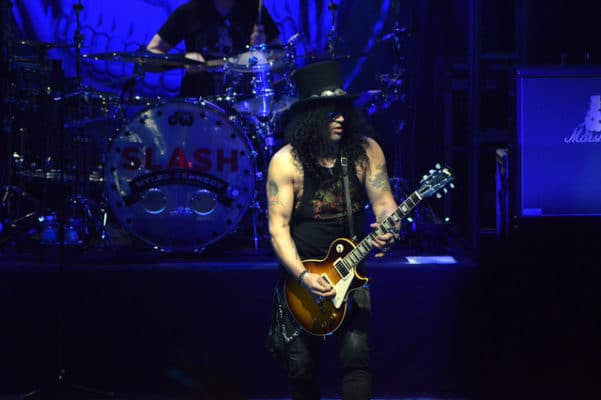 Musician and producer Kim Fowley has claimed that Axl Rose turned down $50,000 (€38,000) to leave Guns N' Roses before they were signed and join another band instead.
Kim Fowley, whose work in the music industry include numerous solo albums in addition to co-writing tracks for Kiss and Alice Cooper and production credits with The Runaways, has claimed that the singer rejected a suitcase of money because he was adamant that Guns N' Roses were worth more.
"I was working for a rich manager of a difficult band who had drug issues and alcohol issues," he told Antimusic. "He said, 'I don't know about this band I'm investing in. Something tells me these guys might not make it. Do you know anyone else who's weird and strange and difficult, but possibly platinum?"
Fowley said he recommended Guns N' Roses and brokered a meeting between Rose and the unknown manager, who reportedly tried to tempt the singer to leave by offering him the chance to "walk away" with a suitcase that contained "$50,000 in cash."
"Axl says, 'With all due respect, sir, whoever you are – that's not enough for Guns N' Roses,'" recalled Fowley. "'We're going to be bigger than that. It's just a matter of time. I'll say no politely and I'll go away and I'll make more money than this on our initial signing with my guys."
Rose also apparently had some advice of his own for the manager. "'Why don't you help these guys out?"' he reportedly said. "'They're deserving. They're probably not as great as we are – but if you're going to piss it away, you might as well piss it away on them because you're already working with them."
Fowley said that everyone present "applauded" Rose for refusing the deal as he was the only musician he'd met who "knew exactly how valuable he was", and also claimed that he was vindicated in his decision after he and Guns N' Roses eventually pocketed "75 grand for signing with Geffen".
Old band mate SLASH plays The Olympia this Sunday and Monday.
(We're very excited!)