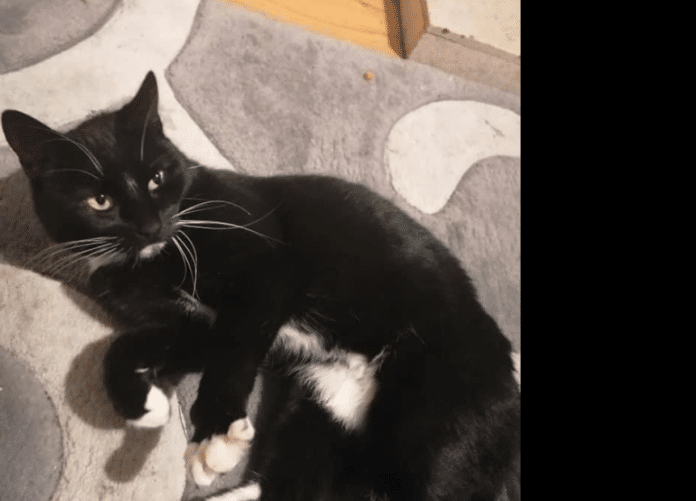 The heartbroken owner of a cat, who claims that her pet was burned to death by teenagers, wants the perpetrators brought to justice. Two teenagers were allegedly caught on CCTV dousing the cat in petrol, before locking her pet in a toy kitchen and setting it alight.
This incident took place on 31 July 2020.
The eight year old cat was called Clumbsy. She was a gift from the owner's young daughter. She was also named after a Smurfs character with her own spelling.
The cat's cries could be heard throughout the estate in the Tower area, Blarney county Cork.
The owner, a mother of one has set up a facebook page called "Justice for Clumbsy". She wants the people responsible to be prosecuted.
"How can young boys be so cruel?"
Those were the words of the pet owner, devastated over her cat's death and determined to get justice for Clumbsy. She wants "to see those boys prosecuted for what they did".
The owner also said, "The Gardai were called and they have been investigating the incident".
She also added, "They were as shocked and horrified as everyone else when they heard the story and saw poor Clumbsy's charred body. The Gardai are investigating it and I am expecting progress in getting justice".
Daughter of owner "not sleeping at night"
The owner also said that this ordeal has had a profound impact on her daughter. She said that "She is not sleeping at night and is missing her pet".
She also added, "When she sleeps she wakes up with nightmares and calling for her cat". 
A source has also confirmed that Gardaí are investigating this incident in Blarney, county Cork. They added that prosecutions to those involved in the cat's death are expected in the Juvenile Court.
The owner simply described the actions of thos involved with one word "cruel".