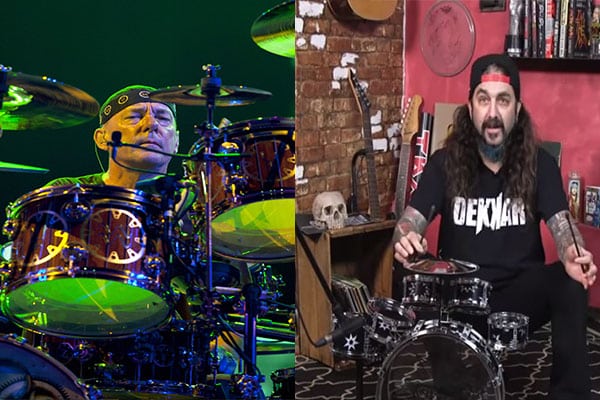 Sons of Apollo drummer Mike Portnoy paid tribute to his friend and legendary drummer, Neil Peart of Rush.
Loudwire provided Portnoy with a seven-piece set with three tom-toms albeit on an incredibly small scale.
"Just when I thought I was done, they pull me back in," he said in the video below. "I'm getting too old for this. Well, maybe the third time will be the charm. … Neil was one of my biggest heroes of all time and you come to me, and this is what you give me to work with? … Neil would be really upset about this, you know."
According to UCR, Portnoy kicked off with "YYZ," managing about 20 seconds before losing the rag. Chedcck out the drum masterclass below!
Portnoy was aware of Peart's brain tumour for about two years before Peart passed on Jan. 7th. He explained on that the tribute carried a deeper message with the kit set to be auctioned off to charity
"All joking aside, losing Neil has been truly devastating and heartbreaking and I don't want to make light out of that. To get serious for a moment, we are going to auction this off. I'm gonna sign it and the proceeds for this are going to go toward brain cancer research. I just wanted to say, Neil, rest in peace. You'll always be my hero and I love you. Thank you for everything."