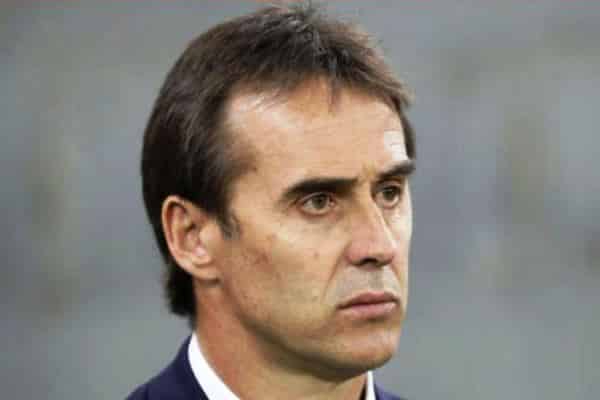 "He is a professional, but this is not correct and we can't look the other way."You can't do things like that, five minutes before it's official. "I came from Moscow because this issue is more important, and we had to react."
I saw it in the press, it had already happened, and because of my responsibility, I know that whatever I do, there will be criticism."Julen would have liked things to have been done differently. "I don't have to judge Real Madrid, the one who brought the matter to him is responsible because things can't be done that way."
Julen Lopetegui has been sacked as Spain's head coach just two days before their FIFA World Cup 2018 group opener against neighbours Portugal, after angering Spanish Football chiefs by secretly agreeing a deal with Real Madrid to become their new manager.
The surprise choice for Real Madrid, announced on Tuesday afternoon by Los Blancos, precipitated the events and left the coach without a job to do at the World Cup, just 48 hours before the match against Portugal.
Spain's sporting director Fernando Hierro will take charge for the World Cup. The former Real Madrid defender is in his second spell as sporting director, having returned to the role in November 2017, six years after leaving the position.
It has been claimed senior players – including captain Sergio Ramos – fought for Lopetegui to remain in charge for the duration of the World Cup.
Spanish FA President Luis Rubiales noted after a tense morning in Krasnodar:
"We have been forced to do without Lopetegui, I have spoken with the players, and I can guarantee that they will do everything they can with the new coaching staff, we are in a very difficult situation.

I do not feel betrayed because Julen has done a relentless job, but we are forced to move on this because of how things have been done."
OFFICIAL | Fernando Hierro to assume role as Spain Head Coach for the 2018 Russia World Cup https://t.co/r2vHeLAKxS pic.twitter.com/2TZjVfFypQ

— Selección Española de Fútbol (@SEFutbol) June 13, 2018
"He is a professional, but this is not correct and we can't look the other way."You can't do things like that, five minutes before it's official. "I came from Moscow because this issue is more important, and we had to react.

I saw it in the press, it had already happened, and because of my responsibility, I know that whatever I do, there will be criticism."Julen would have liked things to have been done differently. "I don't have to judge Real Madrid, the one who brought the matter to him is responsible because things can't be done that way."