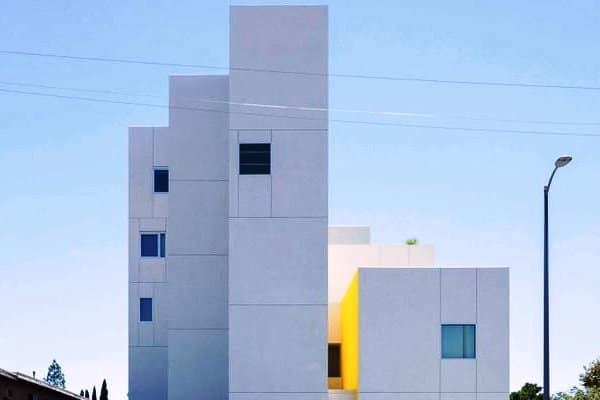 Stacking prefabricated apartment units on top of existing buildings has been suggested as a solution to Dublin's homelessness crisis.
The Royal Institute of the Architects of Ireland is holding its annual conference at the RDS today.
Modular apartments that can be stacked on top of existing city buildings could be one solution to the city's homelessness crisis
Michael Maltzan – a US architect will be in Dublin today – to talk about a building he transformed in skid row LA
He created 102 apartments for former homeless people – by stacking the apartments on top of a one storey building – without the need for demolition.
Today's Irish Times reports Maltzan sees no reason a similar construction approach, could not be used in Dublin.
Keynote speaker Michael Maltzan has previously worked on a similar design to tackle homelessness in Los Angelas.
President of the RIAI David Brown explains how it worked:
"They took a site with an existing one storey building on it, and very interestingly kept the one storey building because they wanted to keep the fabric of the neighbourhood and they then built on top of that and made a platform and then built approximately a hundred new pre-fabricated apartments which were lifted into place over a period of about three weeks."
Michael Maltzan's firm completed a bright white residential complex in Los Angeles, which contains over 60 studio apartments and various support services for its formerly homeless tenants.
Crest Apartments was built on a slender, rectangular parcel in a suburban district northwest of Downtown LA. Totalling 45,000 square feet (4,180 square metres), the complex serves as a permanent supportive housing.