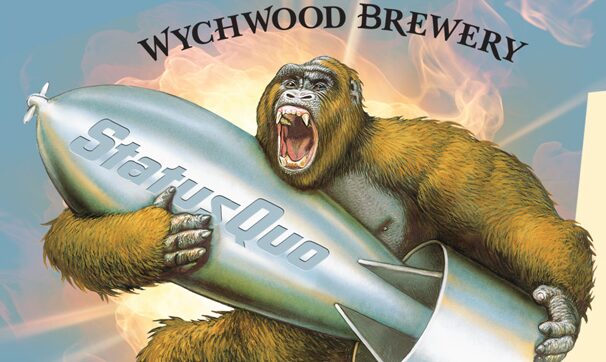 Status Quo are to launch a real ale named after their classic album Piledriver. At 4.3% volume, Piledriver is a traditional malty amber drink with a fruity, hoppy character – and the band report they enjoyed the process of being involved in its creation.
Francis Rossi says: "Music and beer go well together – anyone denying that has never been to a gig, and certainly not a Quo show. We wanted to create something special for the fans, and us of course, to enjoy. Piledriver is it."
Rick Parfitt adds: "Piledriver is renowned as one of those albums where it all went right. The chemistry was perfect and the fun flowed. Wychwood has helped us create a beer with the same ethos… and a huge blue gorilla as a truly arresting logo!"
Status Quo aren't the only rock band to create their very own beer. Rock icons Iron Maiden have successfully created their own beer, aptly called the "trooper", a song from their 1983 "Piece of Mind" album.
Piledriver goes on sale in Weatherspoon's pubs from February 17 before going on general sale in April.