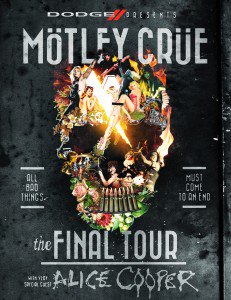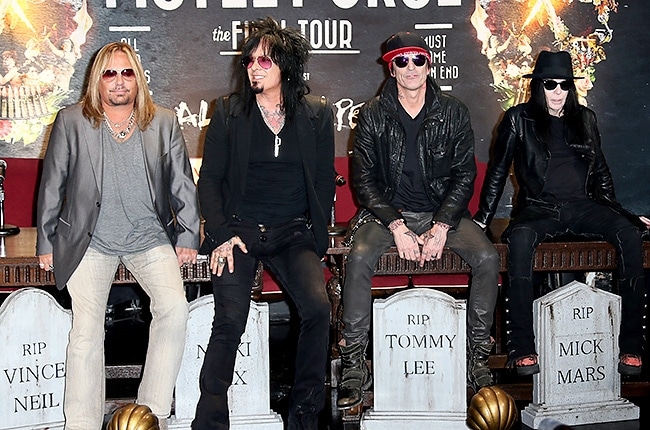 The band are so adamant about their split that they have signed a legally binding Cessation of Tour Agreement which means that the band can never form again under the Motley Crue name after the end of 2015. The band signed the document at a press conference in LA on the 28th of January where the members were represented by individual headstones with RIP and their respective names on each, signifying the impending death of the band.
This means that their upcoming tour dates will be the last time you will be able to see the Crue perform again. The band are due to hit the road in America with Alice Cooper supporting before heading to Europe and the rest of the world.
Bassist Nikki Sixx explains of the FINAL tour, "When it comes to putting together a new show we always push the envelope and that's part of Motley Crue's legacy. As far as letting on to what we're doing, that would be like finding out what you're getting for Christmas before you open the presents. We think in an age of too much information, we'd like to keep some surprises close to our chest until we launch the Final Tour."
Seeing as this is to be Motley Crue's final tour it is expected to be one of their craziest tour runs ever.
You can see the press conference here
Have your say on this issue, what do you think of the news of the band splitting permanently?