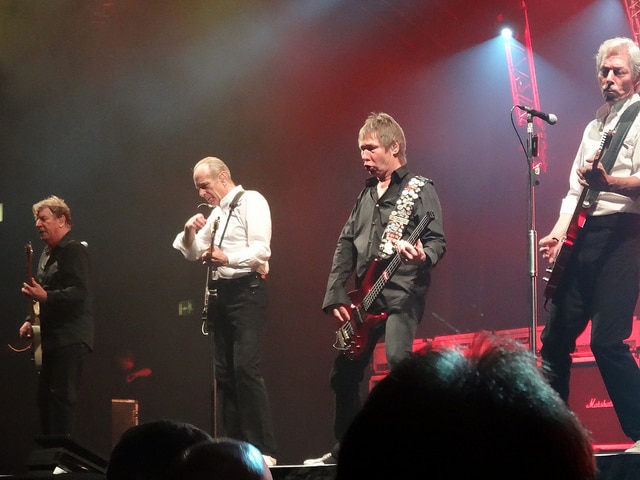 Piledriver is the fifth studio album from the well-known English rock band Status Quo. The album was released in 1972 and was the first to be produced by the group themselves. It was also their first album with Vertigo label after their departure from Pye Records.
Status Quo are known for their fast paced boogie rock which is certainly distinctive in this album with tracks like 'Don't Waste My Time' and the album's only single 'Paper Plane'(by Francis Rossi and Bob Young). Piledriver also features some slow, melancholy songs with soft acoustic textures such as 'A Year'. 'Big Fat Mama' was one of the most popular tracks on the album with the fans who love Status Quo for their power rock.
The B-side features 'Softer Ride' (written by Rick Parfitt and Alan Lancaster) which peaked at No.8 on the UK Singles Chart. Following this, the B-side was incorporated into the bands sixth studio album, Hello!.
Piledriver reached No.5 in the UK charts, spending 37 weeks there.
Tracks:
1. "Don't Waste My Time"
2. "Oh Baby"
3. "A Year"
4. "Unspoken Words"
5. "Big Fat Mama"
6. "Paper Plane"
7. "All the Reasons"
8. "Roadhouse Blues"
Photo Cred: David Waterfield