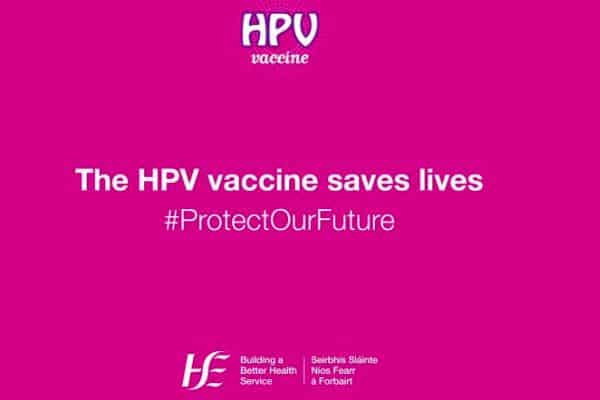 The HSE confirmed provisional uptake rate for the HPV Vaccine is at 65%, marking an increase of 15% in over a year, with two in every three Irish girls now protected.
With school vaccination teams now in second level schools administering the vaccine to first-year girls, the latest phase of the HSE Vaccine Information Campaign is underway.
The schedule involves national and regional radio advertising, along with regional newspaper advertising, social media promotion, digital search advertising and organic social media posts on Facebook and Twitter.
Launching the campaign today, Minister for Health Simon Harris TD said;
"Prevention is better than cure, and this is especially true of cervical cancer. We are lucky to have a vaccine that can potentially prevent 70% of cervical cancers, and I am very pleased to say that our increased provisional uptake figures last year have been internationally recognised. This very welcome increase reflects the huge amount of work being done across the medical community, including school vaccination teams, GPs and pharmacists, to provide accurate and trusted information.

"Extending the national immunisation schedule to include HPV vaccination of boys is a priority for me, and subject to a favourable recommendation from HIQA, the Government will seek to extend this vaccine universally as a priority. Today, I want to be unequivocal again in saying that the HPV vaccine protects young people's lives and I urge parents to vaccinate their daughters this autumn."
Dr Sean Denyer, Interim Head of the HSE National Immunisation Office today described the 15% increase in the uptake rate as "extremely encouraging."
"We know this vaccine is safe; we know it works and we are now seeing the majority of parents throughout the country move to protect their daughters. We understood that parents wanted to do the right thing for their children, so we set out to provide them with scientifically and evidence based information.

"We encouraged them to speak directly with the school vaccination teams, their local GPs and their local pharmacists. We provided a trusted source of information through hpv.ie. Clearly they have responded and now as we move into a new school year with a new group of first year girls, we are reaching out to a new set of parents, inviting them to access information through those same trust sources and encouraging them to ensure their daughters are vaccinated. We are also reminding parents that a catch up facility is available so anyone who may have hesitated previously can contact our schools teams and get their daughter vaccinated."

The approach taken by the HSE (in co operation with partner agencies and bodies) in successfully addressing the significant drop in uptake rates has been commended by the World Health Organization. The WHO are encourages countries experiencing similar issues to consider adopting a broad collaborative approach. The WHO Regional Office for Europe has also invited Irish HPV vaccine advocate Laura Brennan to participate in their forthcoming International Day of the Girl campaign.
Today, the WHO noted the rise in uptake in Ireland and Denmark, after a sharp downfall, which had been linked to concerns expressed by some campaign groups here and abroad about the vaccine.
Minister for Health Simon Harris said he plans to extend the HPV vaccination to boys, as a priority, subject to a favourable recommendation from the Health Information and Quality Authority.
A HIQA public consultation on the issue closed last Friday and the authority is expected to make its recommendation to the minister later this year.