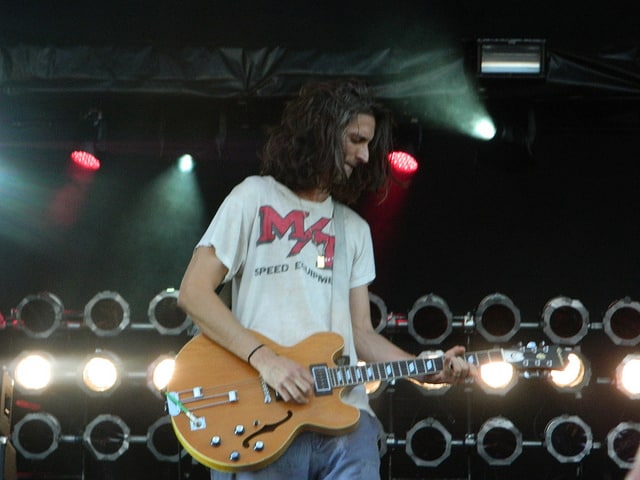 Here at the Nova towers we love a good love story every now and then. It's even better when a musician is reunited with their long lost love i.e their musical instrument.
The Strokes' Nick Valensi has confirmed his lost guitar has been recovered after an appeal. Last month, Valensi's Epiphone guitar went missing while being shipped between New York and Los Angeles.
The band later offered a reward for the safe return of the guitar, which was then increased from $1,000 (€900) to $5,000 (€4,536) after the initial appeal proved unfruitful.
However Nick Valensi's wife Amanda de Cadanet, recently confirmed on Instagram that he has  since been reunited with his lost guitar, albeit in a bad state. His wife wrote underneath the post "Mr V got his beloved guitar back. Sadly it is severely water damaged, and covered in rust, with no strings. Just maybe it can survive after some TLC."
She continued thanking people for their help "Nick wanted to thank each and every one of you who helped hunt for his guitar . #StrokesFans really are the best!!#nickvalensi #guitar."
You can check out the Instagram post from the wife of Nick Valensi, which shows him reunited with his guitar here.
Photo Credit: Alysaa Baquera