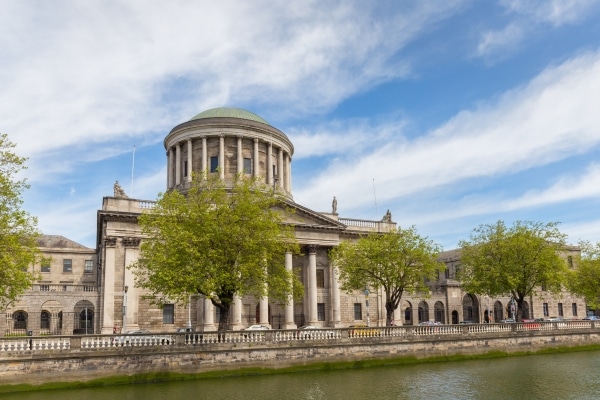 A business student who took a heady cocktail of drugs before being discovered naked outside a shopping centre in the early afternoon was upset and embarrassed that videos of the incident appeared on social media, a court has heard.
Sean O'Brien was in a state of shock at the time after a friend had suffered "a bad turn" and he was forced to give him CPR. The 21-year-old had also taken LSD for the first time, and this, combined with cocaine and alcohol, affected him to behave in a way he would not normally.
Judge David McHugh commanded O'Brien to complete the restorative justice services programme and he adjourned sentencing to a date in October.O'Brien, of Castleknock Way, Castleknock, admitted public drunkenness, and threatening and abusive behaviour before Blanchardstown District Court. He also admitted criminal damage of a patrol car and possession of cocaine. All the incidents took place shortly before 2.30pm on May 5th earlier this year.
Garda Sergeant Geraldine McManigan said that gardai received a call on the day in question in relation to a naked and heavily intoxicated man at Laurel Lodge in Castleknock. Sgt McManigan said O'Brien had no clothes on and was holding his trousers in his hand.
The defendant tried to run from the scene and was extremely agitated and aggressive toward gardai, the sergeant said. After searching the man they found with cocaine, worth €150. The defendant was brought to Blanchardstown Garda Station and he urinated and defecated in the patrol car while on the way to the station.
The court learned that O'Brien had never been in trouble before. The young man's solicitor, Mark O'Sullivan said O'Brien was studying business management in DIT. Rather than helping O'Brien, Mr O'Sullivan said that people recorded his client and posted videos on social media.
Mr O'Sullivan said O'Brien was "extremely mortified, embarrassed and ashamed" at what had happened. He had attended a party and had ingested a "cocktail" of alcohol, cocaine and LSD, which he'd taken for the first time. Mr O'Sullivan said a friend had a "bad turn" and O'Brien gave him CPR. His friend made a full recovery, however, it was the "shock" of his friend's bad turn combined with the LSD that caused the defendant to behave in such a way.
Mr O'Sullivan said the defendant had not taken drugs since this incident. He was also willing to pay for the damage caused to the patrol car. Judge McHugh described O'Brien's behaviour as "very unfortunate" and he adjourned sentencing to allow the defendant time to complete the restorative justice services programme.