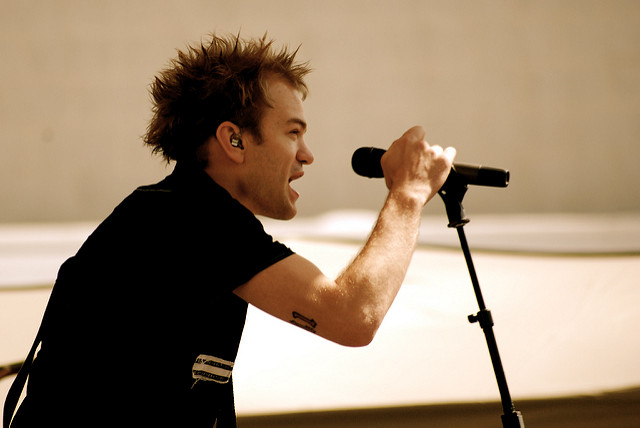 Sum 41's frontman Deryck Whibley has revealed his life was threatened by stalkers of his ex-wife Avril Lavigne.
The pair, who had been married for four years, experienced some unnerving encounters when Whibley was targeted by his wife's crazed stalkers.
Speaking to Vice, he said one particular threat soared to such a severe level that the FBI had to intervene, "My ex-wife had a lot of stalkers and being married to her, they sort of wanted to come after me. There was this one guy from the U.K. who started sending death threats. He was really weird because the stuff he sent had no fingerprints on it and it was at a level that was a little bit more sophisticated. It turned out to be way more serious and he wanted to kill me for some reason. Thankfully the FBI found him over here".
Lavigne has had a number of stalkers, including James Speedy who was charged with felony after he hounded the singer with a number of letters and emails.
The couple split back in 2010 and have both re-married since while maintaining a strong friendship. Lavigne supported her ex-husband during his near death experience in 2014 when both his liver and kidney's collapsed.
Sum 41 are to release their sixth album, 13 Voices, on October 7th.
13 Voices Tracklist
1. A Murder of Crows (You're All Dead to Me)
2. Goddamn I'm Dead Again
3. Fake My Own Death
4. Breaking the Chain
5. There Will Be Blood
6. 13 Voices
7. War
8. God Save Us All (Death to POP)
9. The Fall and the Rise
10. Twisted by Design
Photo Credit: Ashley