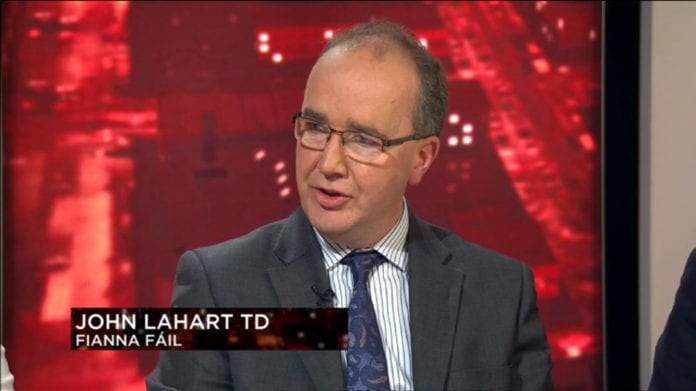 Local Fianna Fáil TD and Spokesperson for Dublin, John Lahart TD has commended the work of Gardaí as part of an operation to arrest the armed suspect at the centre of a series of dangerous incidents across Tallaght, Dublin South West earlier today.
According to reports at least five Gardaí, roughly ten patrol cars and armed response units were on the scene at Citywest to arrest the man following a number of incidents over an eight-hour period.
Commenting on the suspect's arrest, Deputy Lahart said, "Today's events have been frightening for all those living in and around Dublin West, and particularly for residents in Tallaght.
"While the exact detail of each incident unfolds as Gardaí begin their investigation, I commend the work of each the members of An Garda Síochana that were involved in today's successful operation.
"I am relieved that there was no loss of life or major injury and that the armed suspect involved is now in Garda custody.
He concluded, "The good work of local Gardaí in keeping the public safe and protected from any arm should never been overlooked."
A man in his 30s has been arrested in Dublin following a number of violent incidents in Tallaght. Six cars were stolen and at least one man was injured. The suspect was finally arrested at Citywest Shopping Centre after running into the centre with a gun.
Events began at around 6 o'clock this morning in Brookview in Tallaght when a man was involved in a domestic dispute.He then took his girlfriend's car crashed it, hijacked another car and also crashed that one, before forcing his way into a family's home, where he struck a man in the head and stole his car.
The suspect went to ground before stealing a further three cars in or around the Naas Road – including one at a car showroom. The man then drove into Citywest at around 2pm, and crashed a Mercedes which he was now driving, and then ran into the shopping centre with a gun – terrifying people inside.