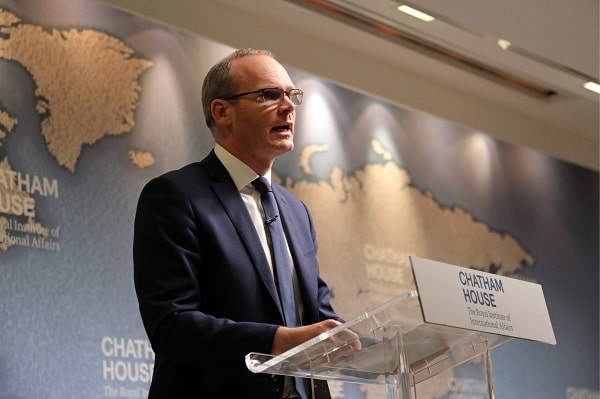 Declining an invitation to meet US President Joe Biden on St Patrick's Day has been labelled a "big mistake" by Foreign Affairs Minister Simon Coveney. A decision has yet to be made as to whether Taoiseach Micheál Martin should attend the annual meet up but Coveney insists he should.
Coveney sees the meeting as "important" for the Fianna Fail leader and an "opportunity" for Ireland in its bid to forge a relationship with newly elected President Biden. Essential travel is permitted, and Fine Gael TD Coveney deems Ireland's Taoiseach meeting the new US President as essential. However, a final decision on the traditional meet and greet has yet to be reached.
"People are going to have different views on this issue. They all have validity, but this is about a judgement call," said Coveney. "My strong view is that with a new Irish-American president in the White House in Washington, it's an opportunity to build a relationship for Ireland that could be very, very important".
Coveney also sees the meeting as "important for our involvement in some very important global decisions" as well. He believes that President Biden has made it "very clear how important his ancestry is to him and how important Ireland is to him".
"I think it would be a big mistake not to travel to meet him on St Patrick's Day," declared Coveney. "Of course, it's assuming the US president wants a visit to take place, which I assume he does."
During a recent radio interview, Minister Coveney insisted that all the correct public health advice must be adhered to, if the meeting is to take place this year. He concluded: "Essential travel is happening when it's needed and I think this is in the category of essential travel."
Numerous other Taoisigh have travelled to the US capital to meet with the president on March 17th in previous years. Although, Sinn Fein's David Cullinane said while he believes the trip to St Patrick's Day trip should be scrapped.
Stormont Leaders will not be visiting Washington for St Patrick's Day. A spokesperson for the Executive Office confirmed that the annual visit will not proceed this year, amid ongoing public health concerns.