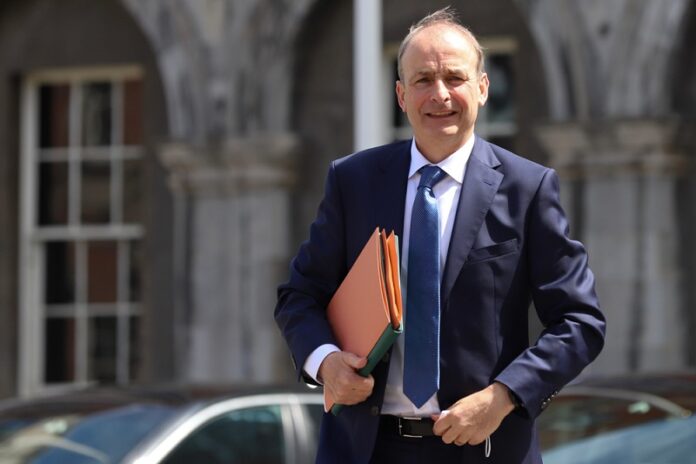 The Taoiseach Micheál Martin has confirmed that the country will exit level 5 and move to level 3 on December 1.
Speaking to the Irish Examiner, the Taoiseach confirmed the country will move to level 3 and that the Government will be "flexible" in their guidelines for businesses and the public.
He did reinforce the point that a lot of people will have to err on the side of caution over the festive period as people will meet up with loved ones and friends. He said that "individual behaviour" and "our own collective behaviour is going to be critical" over the Christmas period.
The issue of reopening pubs and restaurants is one that has been debated quite often within the cabinet. Many politicians would like to see pubs and restaurants reopen in some capacity for the festive period, as opening them would be a boost for the economy and the individual premises. However, if they were to open, the country risks seeing an increase of Covid-19.
The Government will look at NPHET's advice about the reopening of the hospitality sector and a decision is expected on pubs and restaurants by the end of the week.
"Our aim has always been to exit level 5 onto level 3 on December 1, that is our aim and our objective and that would allow non-essential retail to open up and to give something in advance of Christmas to them" said the Taoiseach.
He continued "What our own data is showing us really is looking back over the summer to the September, October period is that congregation, large crowds gathering, alcohol, events, all of those things coming together proved the cause of a lot of spikes in different parts of the country, we have to try to avoid that again into the future, people need to be aware of that".
The news comes as Ireland reported one further death and another 318 cases of the virus yesterday. This brings the total amount of cases to 70,461 and 2,023 deaths. Since going into lockdown in October, Ireland has seen a rapid decline in cases and deaths. The country has also been placed in the orange zone for EU travel.
For the latest guidance and Covid-19 information visit here.